ASHWAGANDHA
FOR MEN AND WOMEN
Defend against stress and anxiety. 
Increase vitality and libido. Support immunity. Improve sleep.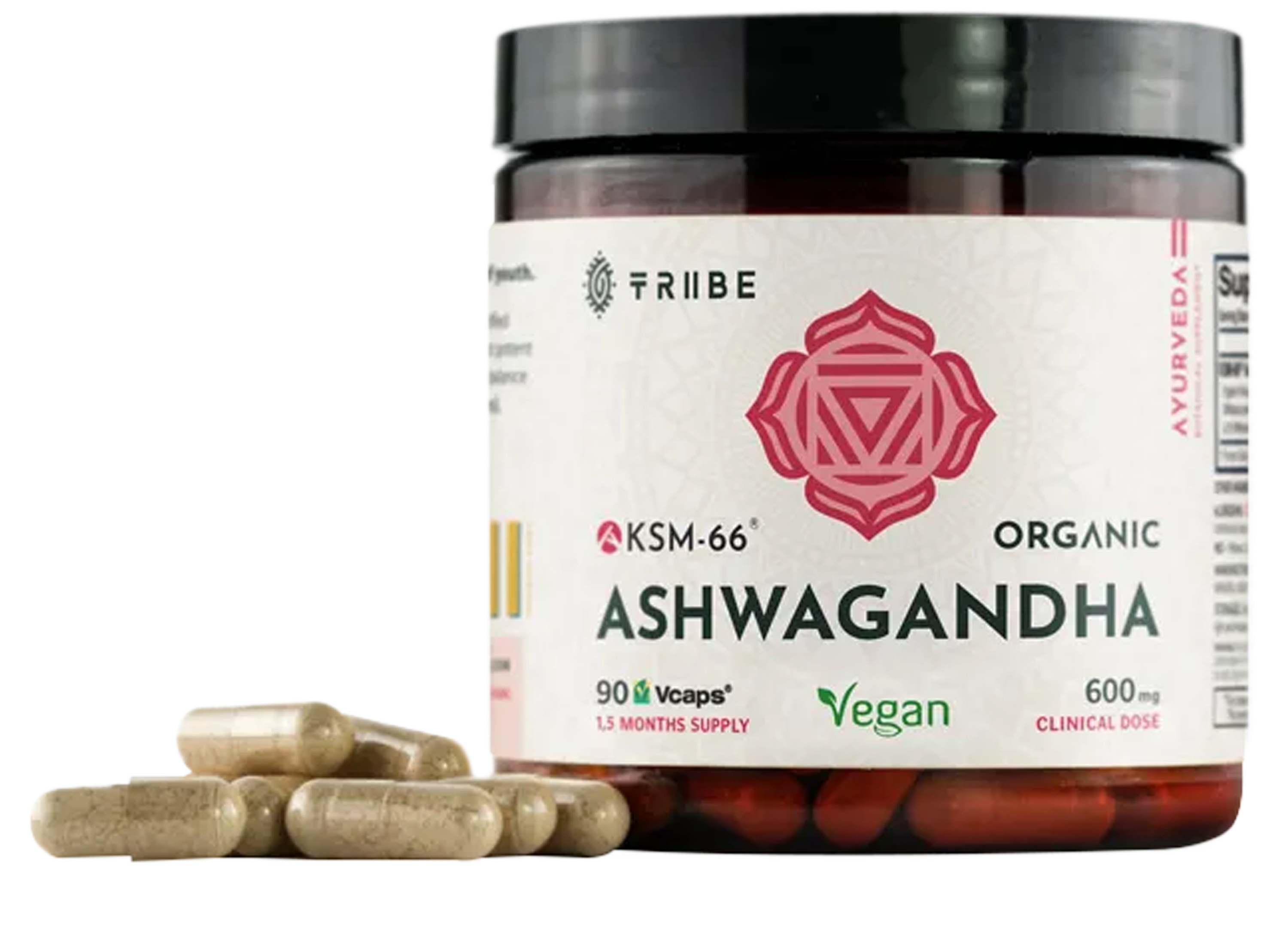 Vegan KSM-66® Ashwagandha version skips the milk pre-treatment. It is vegan and milk-free, also standardized to 5% withanolides. LEARN MORE
60 easy to swallow V-CAPS capsules.
Clinical dose: 600mg / 2 capsules of 300mg
KSM-66 Ashwagandha is The Most Clinically Studied Ashwagandha on the Market and has been evaluated in 22 "Gold Standard" human clinical trials.
MINDFULLY HARVESTED, SUSTAINABLY PRODUCED

TRIBE KSM-66 Ashwagandha is produced using the first-of-its-kind extraction process, based on "Green-Chemistry" principles without using alcohol or any other chemical solvents.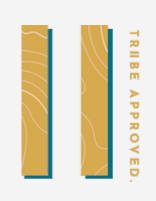 TRIIBE mindfully selects the highest-grade ingredients and sustainably produces premium herbal supplements from ancient traditions for the pace of modern living.
TRIIBE performs an Exhaustive Research to Find the Most Beneficial Ingredients Supported by Science.
We know that children have an immune system more sensitive to any external agent. For that reason, we have been very careful finding scientific proves and clinical trials that support the use of Ashwagandha for kids and teenagers. We bring you specific information about those studies can be found below, under safety and quality section, which says that Ashwagandha has NO Toxic effect of any kind even after 8 months of daily consumption and it is highly recommended as a growth promoter in children.
We use specialized, premium ingredients to ensure products flow properly through manufacturing equipment. Also, our manufacturing unit of is pharma-grade, with clean room facilities using world-class production and quality assurance processes. We go above and beyond standard testing protocol to guarantee that the product has the accurate potency, ingredients free of contaminants such as Mold, bacteria and salmonella, as well as testing every single ingredient for Heavy metals. 
The manufacturing unit of Tribe Organics is stablished in the USA. We adhere to the Good manufacturing practice guidelines regulated by the FDA, also known as GMP. In addition to the standard FDA guidelines, our manufacture is third-party certificated, ensuring the quality and safety of the products, also tested for heavy metals and microbiology.

* These claims are related to the ingredient
100% free of additives: No magnesium stearate, stearic acid, dioxides, sulfates, artificial ingredients, or preservatives and no adulteration with ashwagandha leaves, according to the traditional Ayurvedic practice. Non-GMO, Gluten-free, Kosher and easy to swallow certified vegetarian capsules (V-Caps) without any harmful ingredient. 
When it comes to dietary supplements, there is a major problem with the way most are being produced. Most Dietary supplements contain harmful substances, such as magnesium stearate or silicone dioxide and a long list of others. These added ingredients are used by most manufactures in order to speed up the manufacturing process and save money at the expense of the consumer's health. Yes, you heard me right. Dietary Supplement Companies are putting your health at risk so they can maximize their profit margins. 
In addition to these harmful excipients being added during the manufacturing process, recent studies and close examination of many supplement brands has shown that the potency and dosage that are listed on the supplement facts are not always what you are getting. 
Many brands have had products that tested well below what was being listed on the label and some contained entirely different ingredients all together. That's just plan scary and dangerous to say the least. 
With TRIBE, you can rest assured that our products are 100% free of any harmful additives and guaranteed to deliver the listed ingredients and potency, without putting your health at risk. 
Our purity process ensures that you are getting exactly what you are promised. We are willing to significantly increase production times and not cut corners to save on production costs.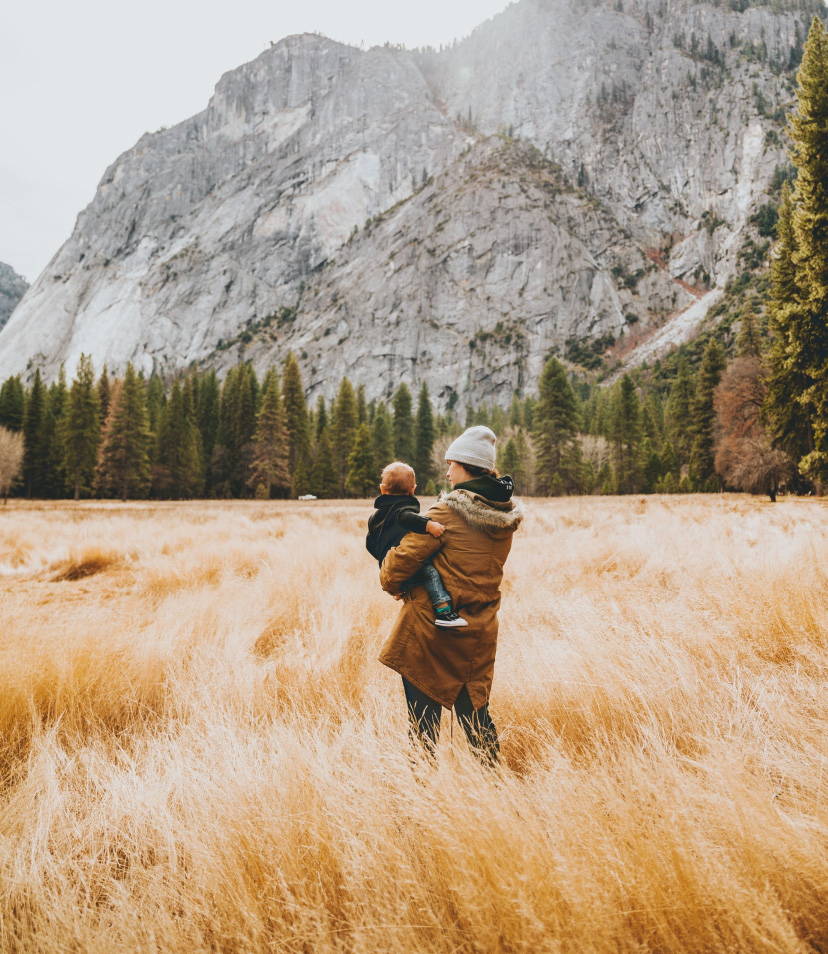 "Ashwagandha is classified in Ayurveda as a 'Medha Rasayana,' an agent which improves memory and intellectual capacity, and is prescribed by traditional practitioners as a memory booster in children and adults."
Kartikeya Baldwa, director of Ixoreal Biomed, CEO KSM-66 Ashwagandha.