Organic KSM-66 Ashwagandha is a patented full-spectrum extract fortified with milk, bringing you a bio-active concentration of more than 5% Withanolides. Ashwagandha increases the body's first-line defence cells when combined with milk. This Full Spectrum root extract maintains the large suite of bio-actives found in the raw root, leading to higher clinical efficacy, which stimulates, even more, your immune system to fight any kind of stress: physical, psychological or energetic. LEARN MORE
VCAPS:

Easy swallow and vegan certified capsules without harmful ingredients or additives.




AWARD-WINNING ORGANIC KSM-66 ASHWAGANDHA CAPSULES

brings you more than 14 years of research and development in clinically proven studies and high concentration ratio (10:1) with 5% withanolides and the best composition balance.




SUSTAINABLY SOURCED:

Tribe Organics KSM-66 Organic Ashwagandha Capsules is based on "Green Chemistry" principles, without using alcohol or any other chemical solvent, with the highest number of certifications of all the extracts available on the market today. It brings you the highest bioavailable root-only extract with the best composition balance, free from adulteration, in veggie capsules, according to the traditional Ayurvedic practice.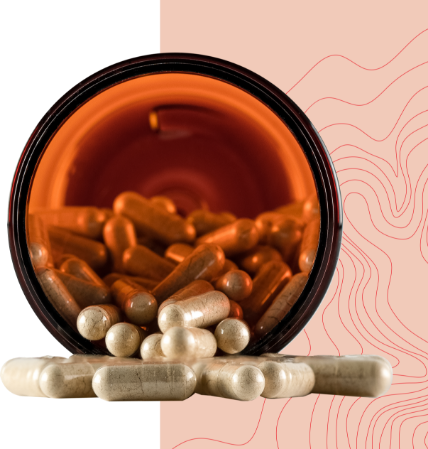 Turmeric Curcumin C3:

boost your mood and improve your endurance in any physical activity. Our formula contains the most active form of Curcumin with 95% Curcuminoids, patented and backed by more than 73 scientific studies. It helps improve digestion, alleviates inflammation and pain throughout the entire body, increases joint mobility, supports heart health and improves overall mood and sense of wellbeing.
Boswellin:

Highest Grade Boswellia Serrata Extract, BOSWELLIN is standardized to minimum 75% Boswellic Acids. This powerful blend is a potent analgesic that supports painful inflammatory conditions anywhere in the body, especially in the muscles, joints and digestive tract, and it also nourishes the immune system and promotes respiratory health.
Ging

er Root Extract:

to provide a natural comforting effect and support gut health (5% Gingerols).

Bioperine:

Black pepper patented absorption enhancer standardized to minimum 95% Piperine.

K-CAPS:

Easy swallow and vegan certified capsules without harmful ingredients or additives.


100% NATURAL & DRUG-FREE: NO Magnesium Stearate, NO Stearic Acid, NO Dioxides, NO Sulfates, NO Artificial Ingredients, No Preservatives, No fillers or Binders. NO adulteration with low-quality extracts.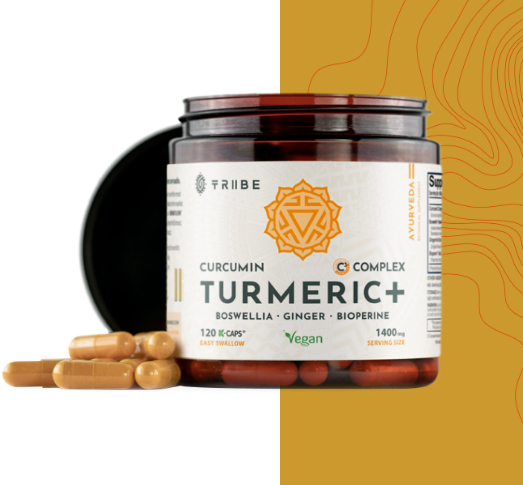 These two powerful herbs are adaptogens which means they operate at the level of the overall body system by helping maintain balance in the substances and processes running in the human body. They literally adapt to what your body needs.
KEEP YOUR ZEN:
When you feel nervous or anxious, w
hen you feel tired in the morning, b
efore or after intense mental or physical activity, or w
hen you need clarity and calm to make better decisions.
KSM-66 Ashwagandha benefits
Reduces stress, fatigue and tension.
Enhances cardiovascular performance.
Promotes cell longevity and youthfulness.
Lowers cholesterol and triglycerides.
Supports the immune system.
Relieves the pain of rheumatoid arthritis.
Enhances endurance and recovery.
Increases energy, stamina, muscle mass and strength.
Supports female reproductive health.
Boosts testosterone levels in men.
Supports adrenal and thyroid function.
Improves memory, mental clarity and cognition.
Facilitates and reduces blood pressure
Improves sleep quality.
Turmeric + Curcumin C3 Complex Benefits
Powerful natural anti-inflammatory
Natural mood support
Boosts immune system
Reduces stress and fatigue
Promotes joint health
Supports memory and brain function
Decrease Stress, Anxiety and Depression symptoms.
Promotes cardiovascular health
Promotes liver health and detox
Increases antioxidant capacity of the body
Improves Memory and Brain Function
Increases antioxidant capacity of the body
SERVING SIZE: 600mg / 2 Vegan Capsules of 300mg
SERVINGS PER CONTAINER: 60
RECOMMENDED DOSE: Take 2-3 Vegan capsules daily.
All studies of KSM-66 were conducted for 8 weeks period with a dosage of 300 mg twice daily (600mg/day). As a dietary supplement, ​​this product does not induce instant response like ​prescription drugs or ​medications. This is because they are digested, absorbed, and utilized like any other food in the body.
When you first start taking KSM-66 Ashwagandha, we highly recommend starting off 1 capsule in the morning (300 mg), which will help you start your day with more energy, and another capsule about 4 hours before going to bed will help you have a good sleep. We all respond to supplementation differently, not only in how it affects us, but also how quickly it affects us. We suggest taking the product at the recommended dose (2 capsules daily) for a solid 1-2 weeks before deciding whether or not it's working for you. After this period of time, you might want to increase the dose another capsule (300 milligram) and add it to your morning routine. If you are going to have a peak of stress (mental or physical) you can increase the dose, keeping in mind that if you take KSM-66 Ashwagandha just before going to bed, you may have difficulties falling asleep.
According to the Ayurveda system of medicine and also based on the safety studies on KSM-66, it is absolutely okay to take up to 4000 mg per day, without any adverse effects of ashwagandha. There are sports athletes who train at peak levels, who take 2000 – 2500 mg of KSM-66 every day and find it extremely beneficial.
For kids and teenagers, we recommend starting with 300 mg in the morning, continuing this dose for a solid one week before deciding if it is working or not. After one week, you can increase the dosage and give him/her another 300 mg in the afternoon if needed, around 4 hours before bed for better sleep. For teenagers having a peak of stress or a highly demanding physical exercise, you can add another 300mg to the morning routine.
Following traditional Ayurvedic methods, we suggest taking the product for 2-3 months and then pause for a few days to give the body rest. TRIIBE KSM-66 Ashwagandha can be taken with or without food.
Turmeric + Curcumin C3 Complex Dosage
SERVING SIZE: 1050mg / 3 Vegan Capsules of 350mg
SERVINGS PER CONTAINER: 30
RECOMMENDED DOSE: Take 2-3 Vegan capsules daily.
Studies typically use doses of 500–2,000 mg of turmeric per day, often in the form of an extract with a curcumin concentration that is much higher than the amounts naturally occurring in foods. Turmeric spices contain around 3% curcumin, compared to Curcumin C3 that is standardized to minimum 95% curcuminoids.
The exact dose may depend on the medical condition, for which you seek help, though official dosing recommendations are unavailable. While there is no official consensus on effective turmeric or curcumin doses, the following have been used in research with promising results.
For joint support: 500 mg twice daily for 2–3 months. This is 4 capsules a day of Tribe organics Turmeric Curcumin C3 Complex.
For cardiovascular health: 700 mg twice daily for 3 months. This is 5 capsules a day of Tribe organics Turmeric Curcumin C3 Complex.
For skin health and detox: 500 mg of turmeric three times daily for 2 months. This is 6 capsules a day of Tribe organics Turmeric Curcumin C3 Complex.
Higher doses of turmeric and curcumin are not recommended long-term since research confirming their safety is lacking. However, the World Health Organization (WHO) has determined 1.4 mg per pound (0–3 mg/kg) of body weight an acceptable daily intake.
Amazing product! Totally recommended!
In the first week, I could already feel a difference. It was amazing. My mood shifted, I had enough energy after a long day of work to come home and play with my 5 year old, give him a bath, help my wife cook dinner and take my husky for a walk. Not to mention that after all of that I would make love to my wife like when I was 20. My testosterone is over the roof!
I then realized this product was working for me.
I've been taking this stuff every morning for the last two weeks and I got to say, it's pretty awesome. It really helps with my anxiety and improves my performance in life. I noticed myself in a better mood, less stressed, and a sharper mind prolonged from the morning to the evening.
I tried cbd in the past before discovering ashwaganda and although it did ease my anxiety, it made me a little too relaxed and sleepy- with ashwaganda, I feel energized and it would not affect my sleep.
After doing some online research, i learned that this ashwaganda (ksm-66) is the highest quality of it's kind. I'm a huge fan- definitely going to re up when I run low.
"The company contacted me and apologized for the confusion. They said they were working on a vegan formulation and would send me some when it was complete. I appreciated the gesture but I certainly wasn't holding my breath. Well, lo and behold, I received 3 bottles of the new vegan formula a few weeks ago! My family has been using them and we really notice a difference in stress and anxiety levels. Amazing customer service, amazing product! Highly recommend!"

TRIIBE contributes 1% of its annual revenue to 1% for the Planet, a global organization committed to supporting environmental causes that save the planet. As a member, TRIIBE will contribute to education, reforestation, and climate solutions.
"What we are doing to the forests of the world is but a mirror reflection of what we are doing to ourselves and to one another."
- Mahatma Gandhi -
We provide personalized assistance to give you an in-depth understanding of the product specifications and help you with your particular needs as well as your concerns, queries, or ideas. and if you don't notice a difference within 90 days, just let us know and we'll refund every cent. With Tribe Organics you have nothing to lose.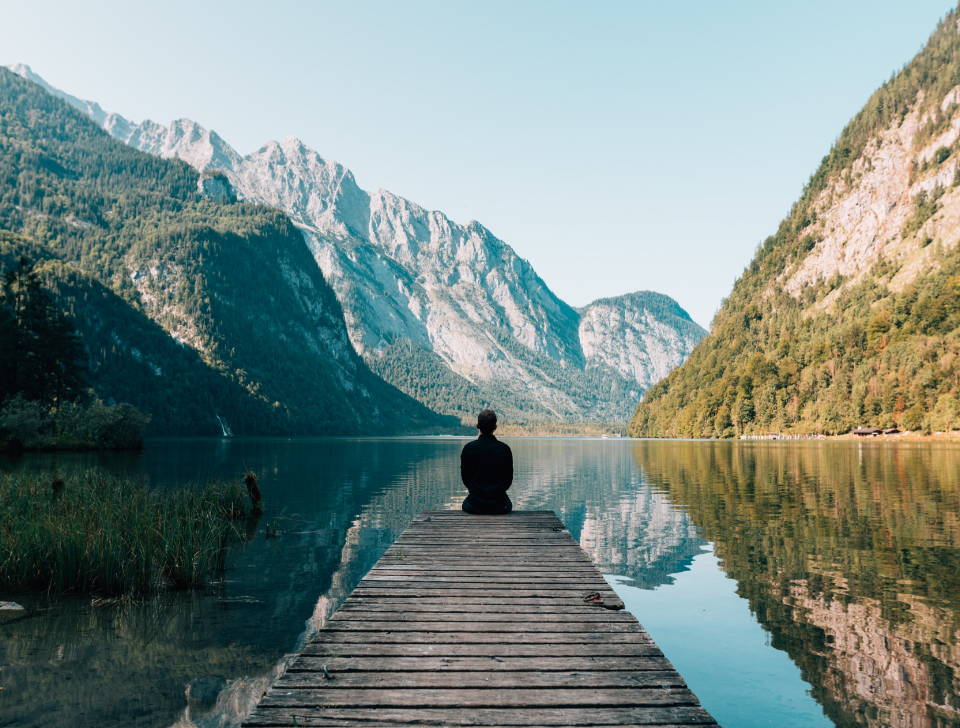 TRIIBE Organics contributes 1% of its annual sales (not just profit) to 1% for the planet, a global organization committed to supporting educational and environmental causes that help the planet and its inhabitants.
As a member, TRIIBE has contributed with LEAD-UP INTERNATIONAL and LEAD-UP GUATEMALA, non profit organizations that seek to close gaps and break the cycles of violence and poverty and contribute to a more peaceful a sustainable world through innovative interactions with horses to empower young leaders.!