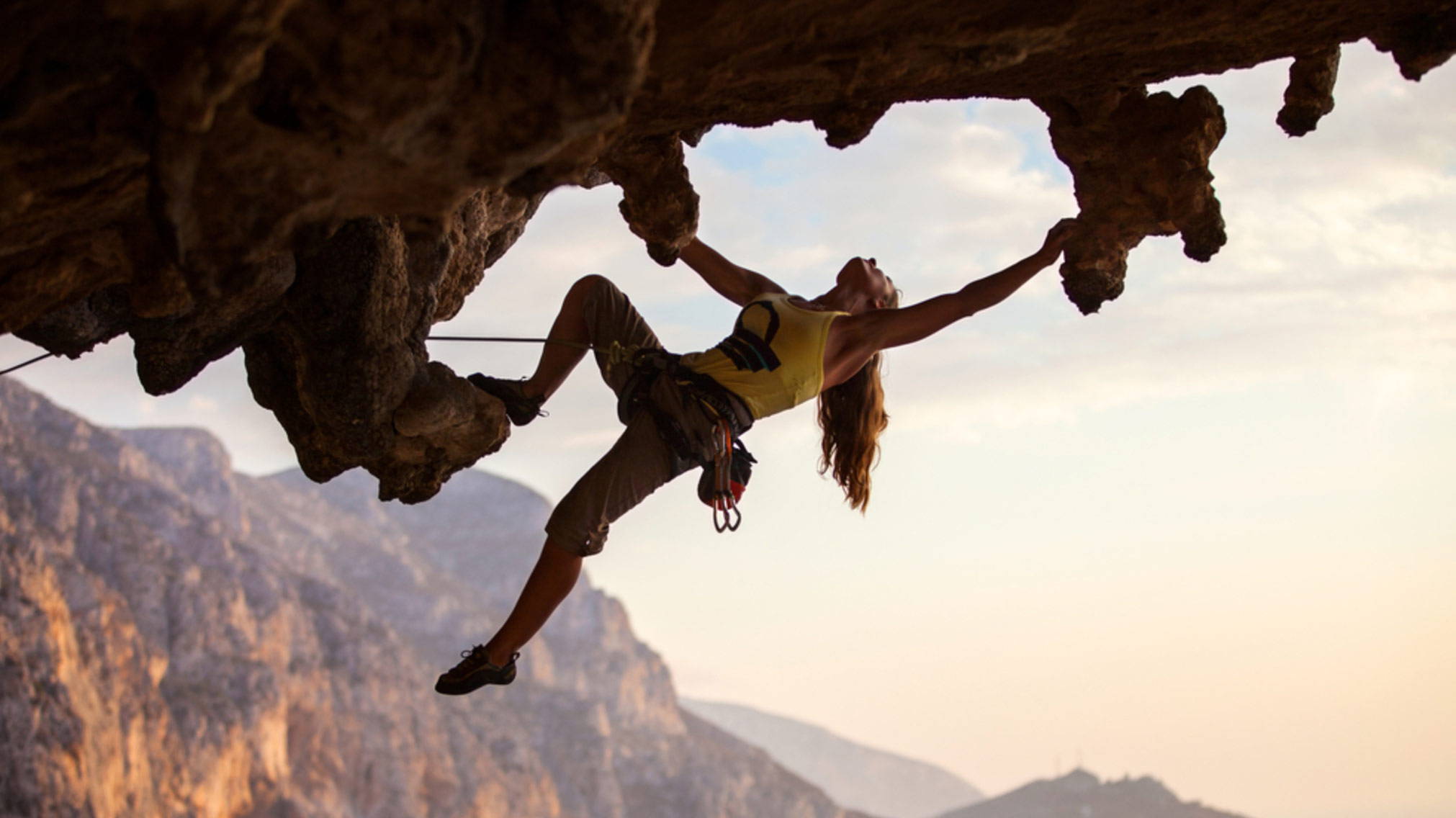 Endurance athletes, active individuals have one thing in common: they are unique in that they put their bodies through high levels of mental and physical stress day in and day out which, over time, can cause excessive wear and tear of the body and the mind. To win and succeed, we all need to keep moving. Our bodies are elements to push. Made to perform at the heights of excellence, there's nothing we can't do or become. Preparation. Training. Conscious, dogged self-development. Whatever the challenge, we're never out of the fight or out of the game.
UPLEVEL YOUR BODY, PERFORM BETTER.
Athletes are constantly searching for new methods to improve their endurance and physical capacity so they can reach their goals. Endurance sports rely mainly on aerobic capacity to provide power during long-duration sports events which is why endurance athletes consume a remarkable amount of energy and challenge the recovery processes of their bodies. When the body is pushed to the limit, it has to recover from the stress before it can get back in the game. Improving the response to physical stress can increase the workout time and enhance athletic performance.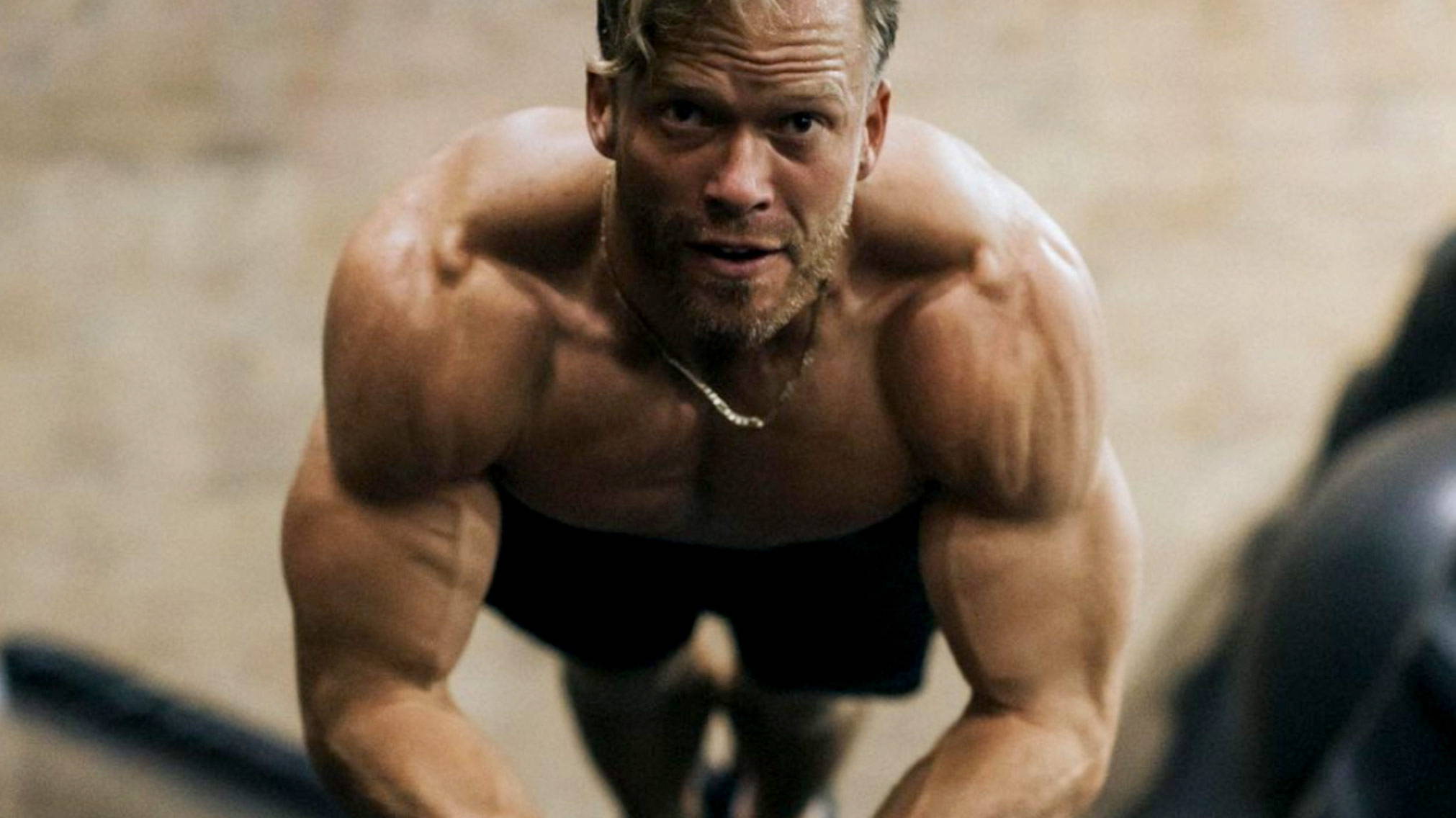 Amazing product! Totally recommended!
In the first week, I could already feel a difference. It was amazing. My mood shifted, I had enough energy after a long day of work to come home and play with my 5 year old, give him a bath, help my wife cook dinner and take my husky for a walk. Not to mention that after all of that I would make love to my wife like when I was 20. My testosterone is over the roof!
I then realized this product was working for me.
I've been taking this stuff every morning for the last two weeks and I got to say, it's pretty awesome. It really helps with my anxiety and improves my performance in life. I noticed myself in a better mood, less stressed, and a sharper mind prolonged from the morning to the evening.
I tried cbd in the past before discovering ashwaganda and although it did ease my anxiety, it made me a little too relaxed and sleepy- with ashwaganda, I feel energized and it would not affect my sleep.
After doing some online research, i learned that this ashwaganda (ksm-66) is the highest quality of it's kind. I'm a huge fan- definitely going to re up when I run low.
"The company contacted me and apologized for the confusion. They said they were working on a vegan formulation and would send me some when it was complete. I appreciated the gesture but I certainly wasn't holding my breath. Well, lo and behold, I received 3 bottles of the new vegan formula a few weeks ago! My family has been using them and we really notice a difference in stress and anxiety levels. Amazing customer service, amazing product! Highly recommend!"
KSM-66 Ashwagandha Full-Spectrum is a patented extract with the highest concentration (more than 5% concentration of withanolides), most bioavailable and clinically studied root extract on the market today, retaining all the natural constituents of the herb in the original balance. It is the most researched of the adaptogen ayurvedic herbs, and well-known for its plethora of benefits. It is loaded with antioxidants, promotes balance in the body and the mind, improves endurance, helps modulate the immune system, improves sexual health, helps your body adapt to stress, boosts energy levels and slows down the effects of aging. As a nootropic, Ashwagandha has been shown to promote mental focus. Early studies also suggest that the herb can help to support memory formation and may potentially be used as an alternative to support healthy brain function.

VCAPS:

Easy to swallow and vegan certified capsules without harmful ingredients or additives.





AWARD-WINNING ORGANIC KSM-66 ASHWAGANDHA CAPSULES brings you more than 14 years of research and development in clinically proven studies and high concentration ratio (10:1) with 5% withanolides and the best composition balance.




SUSTAINABLY SOURCED: Tribe Organics KSM-66 Organic Ashwagandha Capsules is based on "Green Chemistry" principles, without using alcohol or any other chemical solvent, with the highest number of certifications of all the extracts available on the market today. It brings you the highest bioavailable root-only extract with the best composition balance, free from adulteration, in veggie capsules, according to the traditional Ayurvedic practice.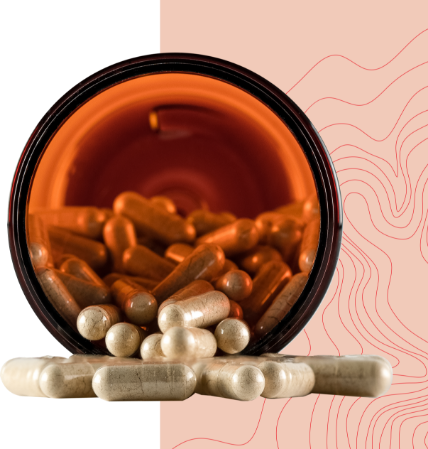 Moringa:

TRIIBE Moringa is the purest and healthiest organic Moringa leaf powder in the market today. Believed to be a Miracle Tree, this powerful herb can naturally build strength whether it be on the playing field, the gym, or simply taking a walk in the mountains. Moringa allows the body to naturally absorb nutrients due to its extremely potent vitamin C and A content combined with high levels of iron. It supports healthy energy levels and restoration of the body by improving the hemoglobin content in the blood. This enables the blood to deliver higher levels of oxygen to the muscles during intense athletic trainings. The Moringa leaf is the most nutrient rich part of the Moringa plant, containing all 8 essential amino acids, high concentration of iron and magnesium, calcium, omega 3, 6 and 9, up to 46 powerful antioxidants, also rich in vitamins A to K.




K-CAPS:

Vegan certified capsules without harmful ingredients or additives.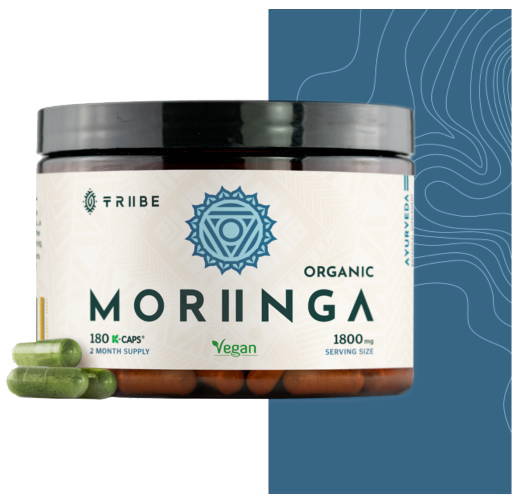 KSM-66 Ashwagandha Benefits
Reduces stress, fatigue and tension.
Enhances cardiovascular performance.
Promotes cell longevity and youthfulness.
Lowers cholesterol and triglycerides.
Supports the immune system.
Relieves the pain of rheumatoid arthritis.
Enhances endurance and recovery.
Increases energy, stamina, muscle mass and strength.
Supports female reproductive health.
Boosts testosterone levels in men.
Supports adrenal and thyroid function.
Improves memory, mental clarity and cognition.
Facilitates and reduces blood pressure
Improves sleep quality.
Boosts Energy and Metabolism.
Stimulates the Nervous System.
Improves Cardiovascular Health.
Powerful Detoxifier.
Helpful in Managing Overweight and Obesity.
Improves Vision Health.
Promotes Liver Health.
Improves Skin, Hair, and Nails Health.
Boosts Immune System.
Promotes Proper Bowel Movements and Intestine Health.
Improves Digestive Strength.
Excellent Alkaline and Diuretic.
Helpful in Problems related to Menstruation.
THE MIRACLE TREE:

Moringa leaf powder is one of the most nutrient-dense plants on the planet with 27 vitamins, 9 essential amino acids, 46 antioxidants, a high concentration of protein, and numerous minerals and essential nutrients. This superfood provides 7 times more vitamin C than oranges, 10 times more vitamin A than carrots, 17 times more calcium than milk, 9 times more protein than yogurt, 15 times more potassium than bananas, and 25 times more iron than spinach.



SERVING SIZE: 600mg / 2 Vegan Capsules of 300mg
SERVINGS PER CONTAINER: 45
RECOMMENDED DOSE: Take 2-3 Vegan capsules daily.
All studies of KSM-66 were conducted for 8 weeks period with a dosage of 300 mg twice daily (600mg/day). As a dietary supplement, ​​this product does not induce instant response like ​prescription drugs or ​medications. This is because they are digested, absorbed, and utilized like any other food in the body.
When you first start taking KSM-66 Ashwagandha, we highly recommend starting off 1 capsule in the morning (300 mg), which will help you start your day with more energy, and another capsule about 4 hours before going to bed will help you have a good sleep. We all respond to supplementation differently, not only in how it affects us, but also how quickly it affects us. We suggest taking the product at the recommended dose (2 capsules daily) for a solid 1-2 weeks before deciding whether or not it's working for you. After this period of time, you might want to increase the dose another capsule (300 milligram) and add it to your morning routine. If you are going to have a peak of stress (mental or physical) you can increase the dose, keeping in mind that if you take KSM-66 Ashwagandha just before going to bed, you may have difficulties falling asleep.
According to the Ayurveda system of medicine and also based on the safety studies on KSM-66, it is absolutely okay to take up to 4000 mg per day, without any adverse effects of ashwagandha. There are sports athletes who train at peak levels, who take 2000 – 2500 mg of KSM-66 every day and find it extremely beneficial.
For kids and teenagers, we recommend starting with 300 mg in the morning, continuing this dose for a solid one week before deciding if it is working or not. After one week, you can increase the dosage and give him/her another 300 mg in the afternoon if needed, around 4 hours before bed for better sleep. For teenagers having a peak of stress or a highly demanding physical exercise, you can add another 300mg to the morning routine. LEARN MORE
Following traditional Ayurvedic methods, we suggest taking the product for 2-3 months and then pause for a few days to give the body rest. TRIBE Ashwagandha can be taken with or without food.

SERVING SIZE: 1800mg / 3 Vegan Capsules of 600mg
SERVINGS PER CONTAINER: 60
RECOMMENDED DOSE: Take 2-3 Vegan capsules daily.
For healthy individuals, a couple of capsules of Moringa leaf powder can be added to any smoothie or meal to make it more nutritious. Since the nutrient content of Moringa leaf powder decreases if exposed to heat, add the powder after the food or drink has been prepared, just before serving. If you use the Moringa leaves powder for tea, you can reuse the moringa powder. Collect the moringa powder after making the tea and for example use it for a milkshake, salad or soup.

TRIIBE contributes 1% of its annual revenue to 1% for the Planet, a global organization committed to supporting environmental causes that save the planet. As a member, TRIIBE will contribute to education, reforestation, and climate solutions.
"What we are doing to the forests of the world is but a mirror reflection of what we are doing to ourselves and to one another."
- Mahatma Gandhi -
We provide personalized assistance to give you an in-depth understanding of the product specifications and help you with your particular needs as well as your concerns, queries, or ideas. and if you don't notice a difference within 90 days, just let us know and we'll refund every cent. With Tribe Organics you have nothing to lose.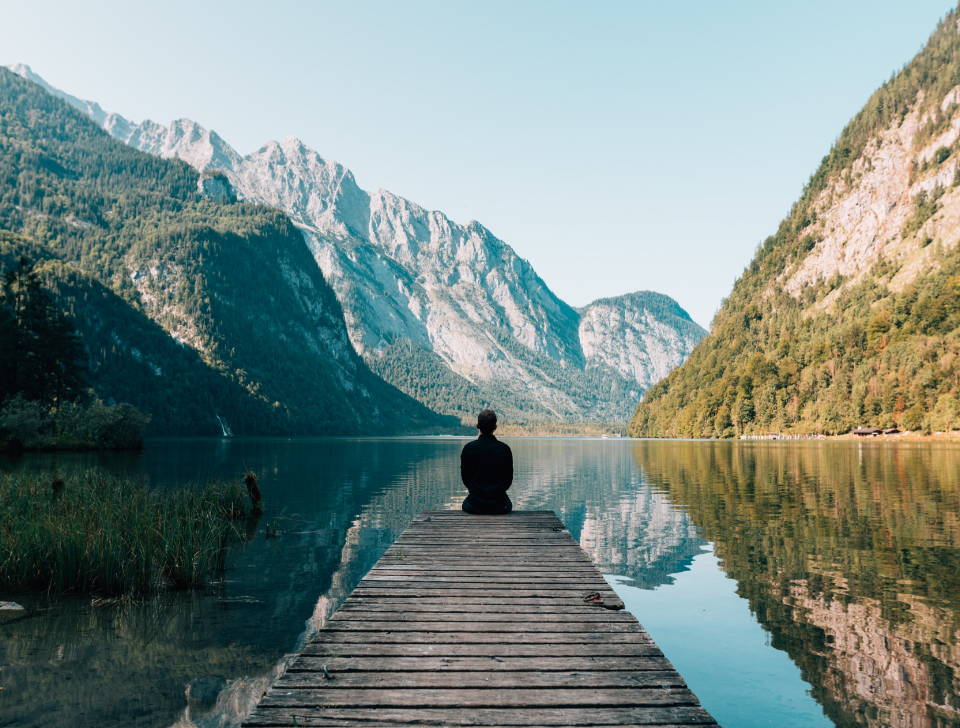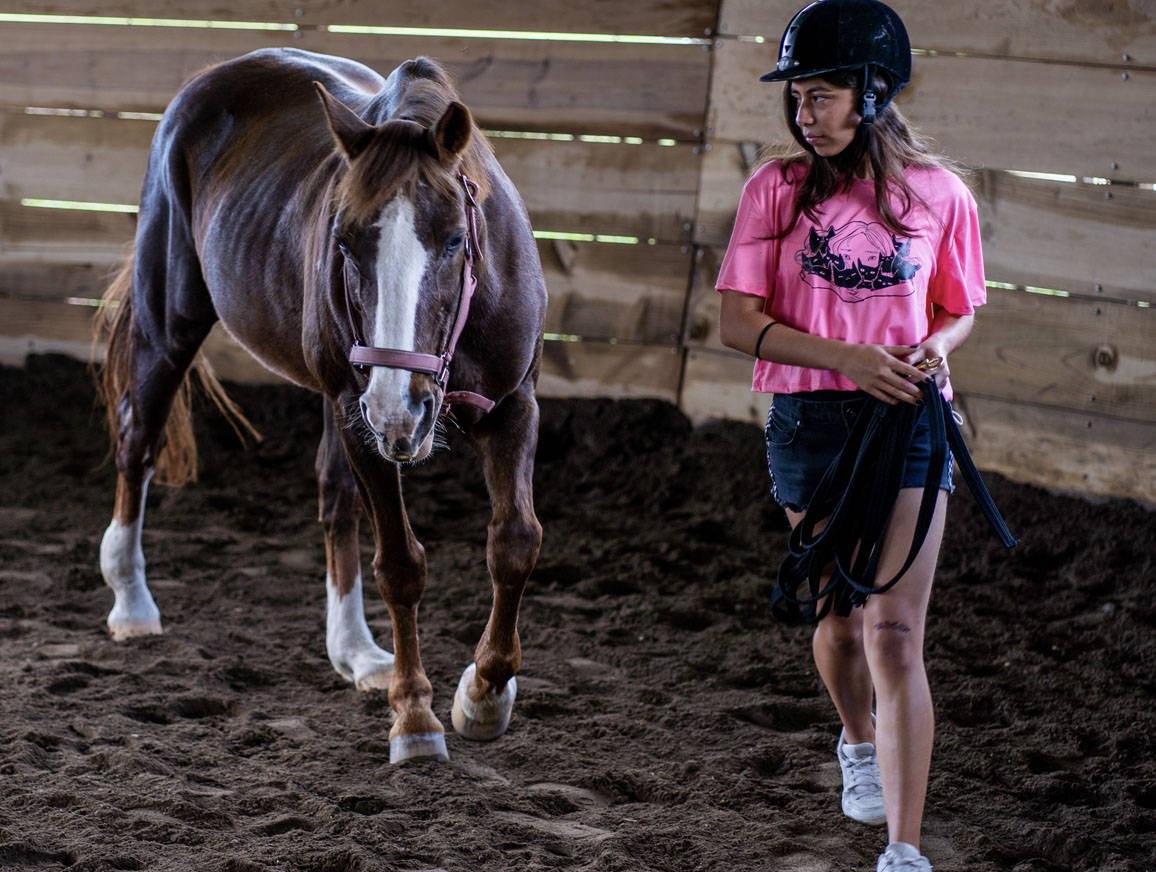 TRIIBE Organics contributes 1% of its annual sales (not just profit) to 1% for the planet, a global organization committed to supporting educational and environmental causes that help the planet and its inhabitants.
As a member, TRIIBE has contributed with LEAD-UP INTERNATIONAL and LEAD-UP GUATEMALA, non profit organizations that seek to close gaps and break the cycles of violence and poverty and contribute to a more peaceful a sustainable world through innovative interactions with horses to empower young leaders.