Organic Lion's Mane:

Extracted from

100% organic fruiting bodies

which are processed by purified hot water extraction and rigorously tested and guaranteed for active compounds. The result is a 100% pure mushroom extract 1:1 with more than

25% Beta-Glucans

(Hericenones and Erinacerins)

USDA Organic

Certified.




Bioperine:

Black pepper absorption enhancer standardized to minimum 95% Piperine.




K-CAPS:

Easy swallow and vegan certified capsules without harmful ingredients or additives.



MINDFULLY FORMULATED: TRIIBE Lion's Mane is grown or wildcrafted deep in the mountains of China by our organic certified partner Nammex.

FREE FROM ADDITIVES: ; Kosher; Vegan; Gluten-free; Non-GMO, and it is tested for purity and safety in a third party laboratory in USA. No Magnesium Stearate, dioxides, sulfates, stearic acid, artificial ingredients, additives, preservatives or binders.


NO ADULTERATION: Not mixed with other Lion's Mane extracts that may decrease the original quality and effectiveness.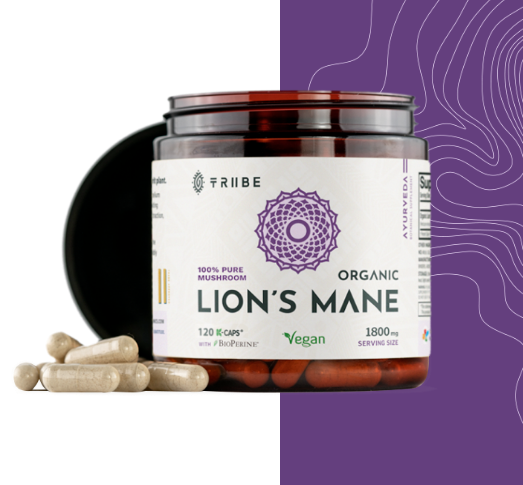 Moringa:

TRIIBE brings you the purest and healthiest organic Moringa leaf powder, mindfully harvested in India, sustainably produced in the USA in a GMP certified facility, and tested for purity and safety in a third party laboratory. This ingredient is USDA Certified Organic, Kosher, Non-GMO, Gluten-Free and it is suitable for Vegans and Children.




K-CAPS:

Vegan certified capsules without harmful ingredients or additives.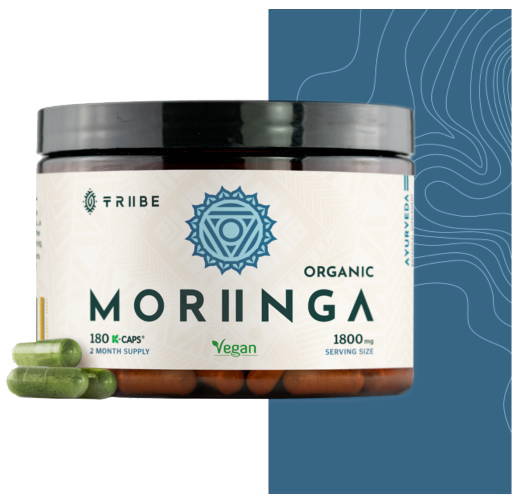 SET YOUR INTENTIONS:
A
ctivate your receptivity allowing fate to happen to you. If you feel great and you know that you want to get somewhere, the power of setting an intention is going to help you get there.
Boosts the immune system.
Relieves symptoms of depression.
Reduces stress and anxiety.
Boost cognitive performance and focus.
Maintains healthy neuron function.
Prevents death of brain cells and neurons.
Promotes brain cells regeneration.
Reduces levels of a harmful plaque in the brain.
Support nervous system health.
Promotes gut healing and digestive health.
Reduces inflammation and oxidative stress.
Reduces heart disease risk.
Prevent diabetes by supporting blood sugar levels.
May Protect against cancer.
Boosts Energy and Metabolism.
Stimulates the Nervous System.
Improves Cardiovascular Health.
Powerful Detoxifier.
Helpful in Managing Overweight and Obesity.
Improves Vision Health.
Promotes Liver Health.
Improves Skin, Hair, and Nails Health.
Boosts Immune System.
Promotes Proper Bowel Movements and Intestine Health.
Improves Digestive Strength.
Excellent Alkaline and Diuretic.
Helpful in Problems related to Menstruation.
THE MIRACLE TREE:
Moringa leaf powder is one of the most nutrient-dense plants on the planet with 27 vitamins, 9 essential amino acids, 46 antioxidants, a high concentration of protein, and numerous minerals and essential nutrients. This superfood provides 7 times more vitamin C than oranges, 10 times more vitamin A than carrots, 17 times more calcium than milk, 9 times more protein than yogurt, 15 times more potassium than bananas, and 25 times more iron than spinach.
SERVING SIZE: 1800mg / 3 Capsules of 600mg
SERVINGS PER CONTAINER: 40
RECOMMENDED DOSE: Take 2-3 Vegan capsules daily.
As a dietary supplement, does not induce instant response like extracts or medicines. This is because they are digested, absorbed, and utilized like any other food in the body. We bring you the lowest effective dose to easily increase or decrease the dosage depending on your metabolism needs.
We all respond to supplementation differently, not only in how it affects us, but also how quickly it effects us. When you first start taking Tribe Organics Lion's Mane, we recommend taking the product at the recommended dose (2-3 capsules daily) for a solid 2 weeks before deciding whether or not it's working for you. After two weeks, you might want to increase the dose one capsule more and add it to your morning routine.
Following traditional Ayurvedic methods, we suggest taking the product for 2-3 months and then pause for a few days to give the body rest. Tribe Organics Lion's Mane can be taken with or without food.

SERVING SIZE: 1800mg / 3 Vegan Capsules of 600mg
SERVINGS PER CONTAINER: 60
RECOMMENDED DOSE: Take 2-3 Vegan capsules daily.
For healthy individuals, a couple of capsules of Moringa leaf powder can be added to any smoothie or meal to make it more nutritious. Since the nutrient content of Moringa leaf powder decreases if exposed to heat, add the powder after the food or drink has been prepared, just before serving. If you use the Moringa leaves powder for tea, you can reuse the moringa powder. Collect the moringa powder after making the tea and for example use it for a milkshake, salad or soup.
Great value and excellent customer service.
I've dealt with Tribe Organics a few times, taking them up on a number of offers. I've always experienced superb customer services, with polite, friendly staff who replied in a timely fashion. I've been taking these lions mane capsules for a few weeks now. And I can say, they really help me with my sleeping problem. I'm very happy with the brand. They don't add in unnecessary ingredients and they have a great range of supplements, many which I have tried and highly recommend.
High quality, 100% pure, beautiful packaging 👍
Tribe is one of the best small batch natural supplement companies I've had the pleasure jf buying. Third party tested, organic, and pure. I can feel the difference when taking Lions Mane. Capsules are clean and shiny and not covered in powder. The jar is easy to access with a wide lid. I've never had a more pure supplement than this!
Great greattttt Company!!
I added this product to my stack mainly to aid in it's anti-inflammatory abilities and to supplement a few vitamins and trace minerals. Honestly, was not expecting much. I found though, that I have been having some extremely vivid dreams and dreams in which new information is being revealed. I'm also having an easier time recalling difficult words. I have more energy. My thoughts are clearer, am craving food less and eating healthier. It has also helped with the joint inflammation. Would definitely recommend this product.

TRIIBE contributes 1% of its annual revenue to 1% for the Planet, a global organization committed to supporting environmental causes that save the planet. As a member, TRIIBE will contribute to education, reforestation, and climate solutions.
"What we are doing to the forests of the world is but a mirror reflection of what we are doing to ourselves and to one another."
- Mahatma Gandhi -
We provide personalized assistance to give you an in-depth understanding of the product specifications and help you with your particular needs as well as your concerns, queries, or ideas. and if you don't notice a difference within 90 days, just let us know and we'll refund every cent. With Tribe Organics you have nothing to lose.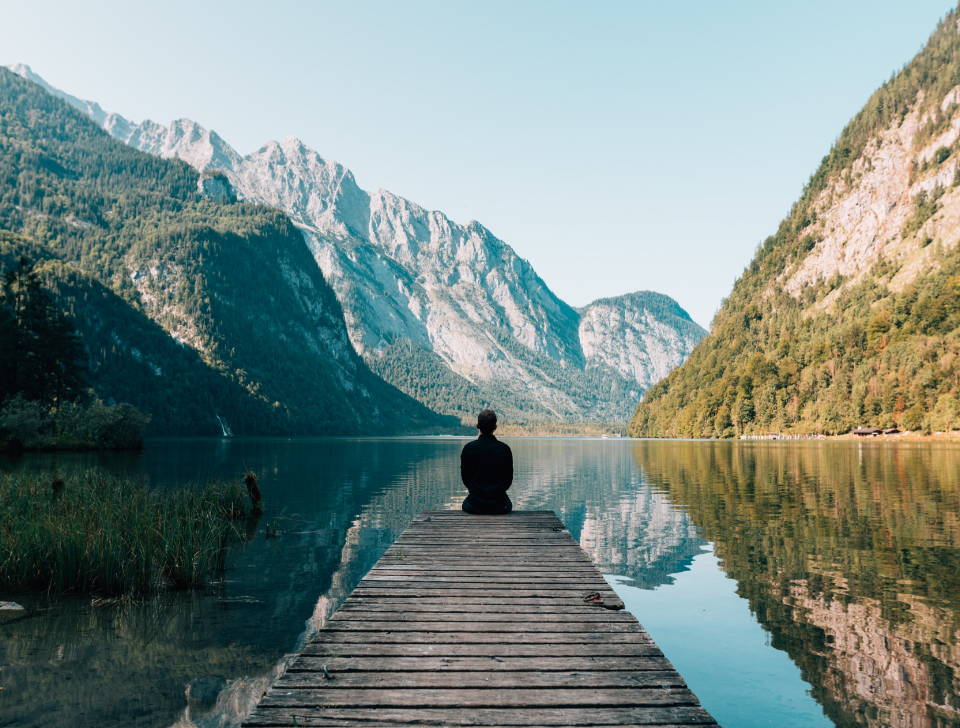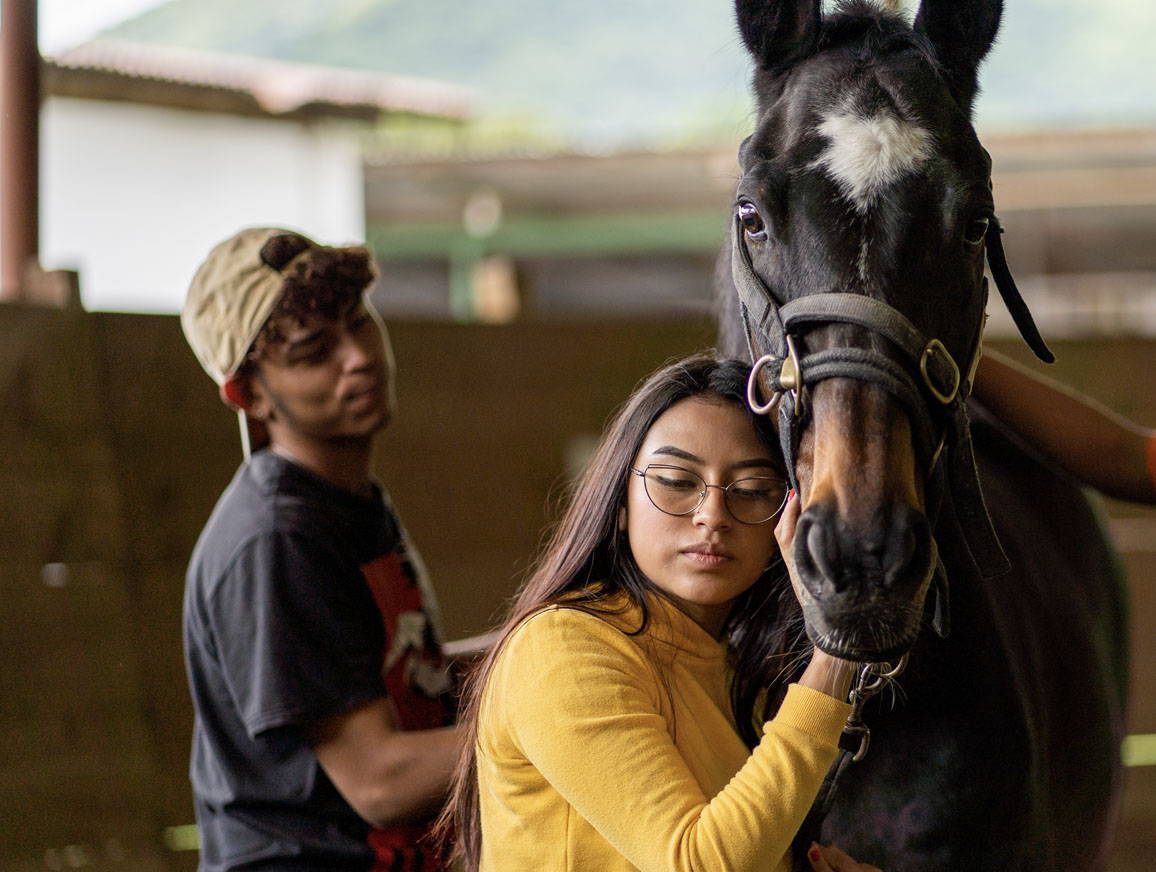 TRIIBE Organics contributes 1% of its annual sales (not just profit) to 1% for the planet, a global organization committed to supporting educational and environmental causes that help the planet and its inhabitants.
As a member, TRIIBE has contributed with LEAD-UP INTERNATIONAL and LEAD-UP GUATEMALA, non profit organizations that seek to close gaps and break the cycles of violence and poverty and contribute to a more peaceful a sustainable world through innovative interactions with horses to empower young leaders.