Boost energy. Supercharge nutrients. Improve brain function. Fight free radicals.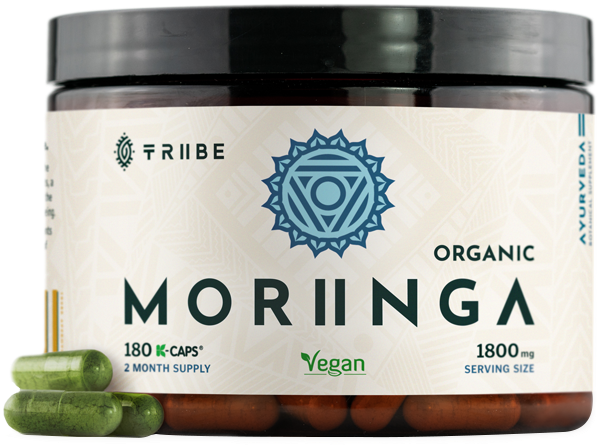 Moringa Oleifera, called the "Miracle Tree", is being widely promoted as a "superfood" nowadays because of its rich nutritional profile. Moringa supplementation is traditionally used to detoxify the body, energize and nourish it, strengthen the immune system, and prevent oxidative damage by providing various natural antioxidants. Moringa leaf powder is highly recommended for children.
In traditional Ayurveda, Moringa is known for its ability to help regulate excessive Kapha and Vata doshas. Also, it improves digestive strength (Angi).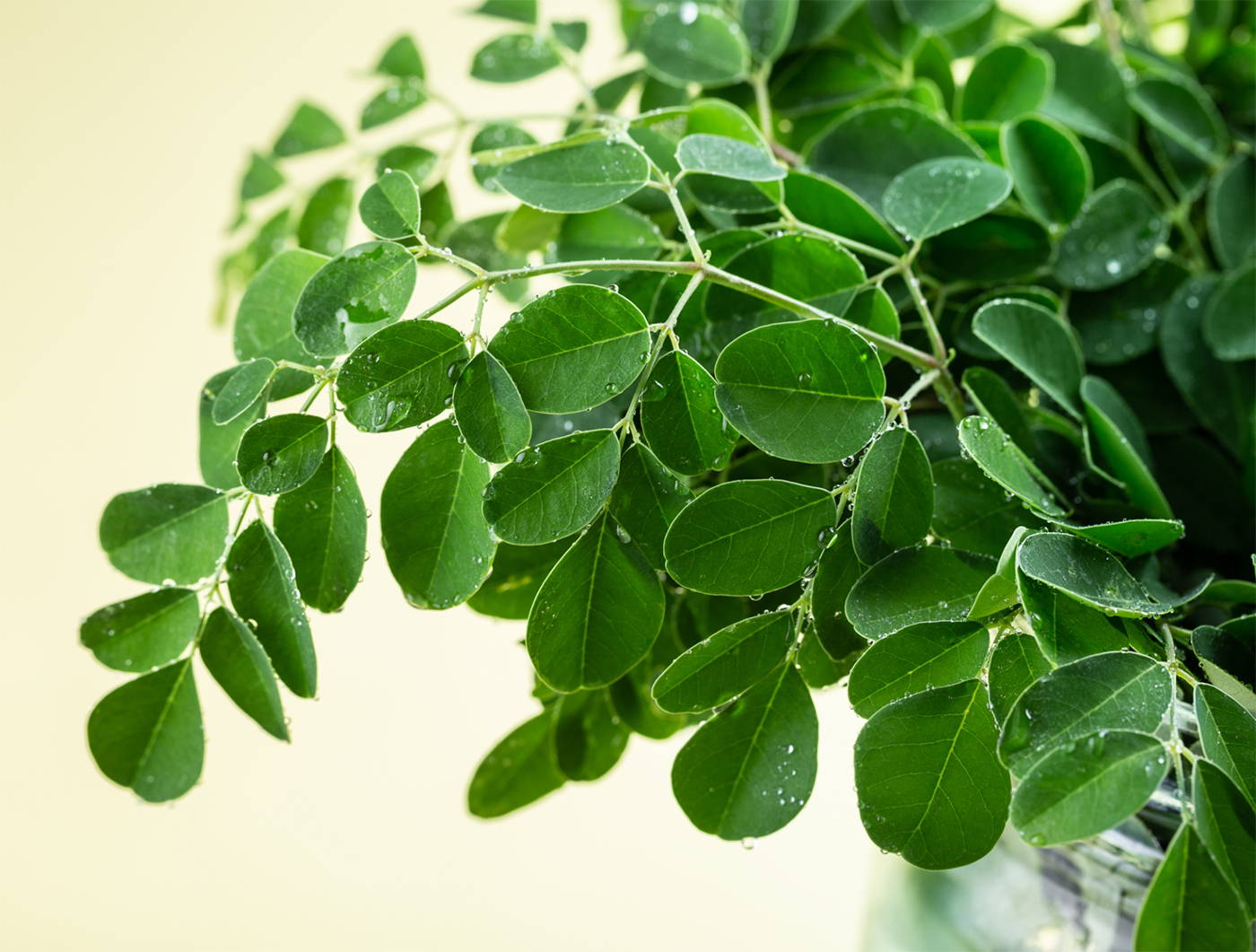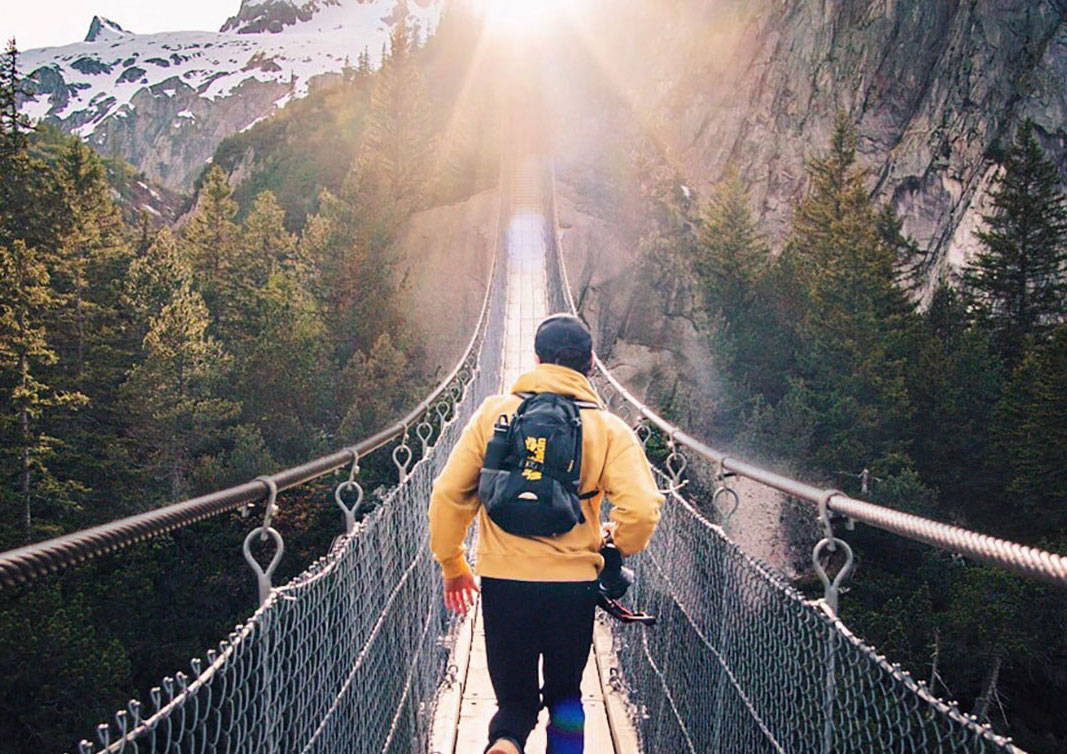 Moringa leaf powder is one of the most nutrient-dense plants on the planet with 27 vitamins, 9 essential amino acids, 46 antioxidants, a high concentration of protein, numerous minerals, and some of the most important essential nutrients for human health and well-being. Moringa is said to provide 7 times more vitamin C than oranges, 10 times more vitamin A than carrots, 17 times more calcium than milk, 9 times more protein than yogurt, 15 times more potassium than bananas and 25 times more iron than spinach.
Moringa leaf powder is a rich source of phenolics and glucosinolates, minerals, tocopherols, carotenoids, polyunsaturated fatty acids, ascorbic acid, and folate. Also, it is an exceptionally high source of chlorophyll, green pigment regarded as one of the most beneficial energy-boosting and health-enhancing natural substances known. Some sources suggest dried Moringa leaves may have three times the chlorophyll of wheatgrass!
For healthy individuals, a couple of capsules of Moringa leaf powder can be added to any smoothie or meal to make it more nutritious. Since the nutrient content of Moringa leaf powder decreases if exposed to heat, add the powder after the food or drink has been prepared, just before serving. If you use the Moringa leaves powder for tea, you can reuse the moringa powder. Collect the moringa powder after making the tea and for example use it for a milkshake, salad or soup.
Clinically Proven Benefits
Boosts Energy and Metabolism.

Stimulates the Nervous System.

Improves Cardiovascular Health.

Helpful in Managing Overweight and obesity.
Improves Skin, Hair, and Nails Health.

Promotes Proper Bowel Movements and Intestine Health.

Improves Digestive Strength.

Excellent Alkaline and Diuretic.

Helpful in Problems related to Menstruation.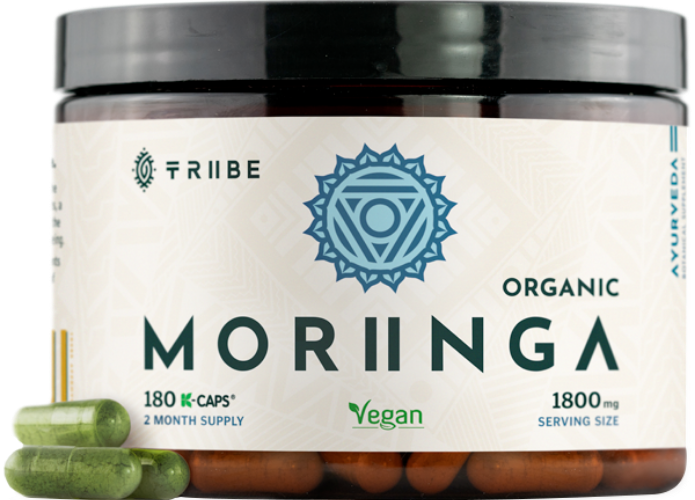 TRIBE brings you the purest and healthiest organic Moringa leaf powder, mindfully harvested in India, sustainably produced in the USA in a GMP certified facility, and tested for purity and safety in a third party laboratory. This ingredient is USDA Certified Organic, Kosher, Non-GMO, Gluten-Free and it is suitable for Vegans and Children.
Moringa features:
- 100% Natural.
- No Excipients.
- No Preservatives.
- No Adulteration.
- K-Caps Vegan Certified Capsules.
- Unconditional Love and Gratitude.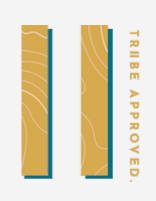 TRIIBE ORGANICS mindfully selects the highest-grade ingredients and sustainably produces premium herbal and mushroom supplements from ancient traditions for the pace of modern living.
Premium Organic Leaf Extract
TRIIBE brings the purest and healthiest Organic Moringa leaf powder (USDA Organic Certified) mindfully harvested in Sri Lanka, sustainably produced in the USA in a in a GMP certified facility, and tested for purity and safety in a 3rd party laboratory.
TRIIBE capsules are vegetarian certified (V-caps) with NO animal-based gelatin, Non-GMO Project verified, and Kosher certified. They are Preservative-Free, Allergen Free, Gluten Free, Sugar Free and Starch Free.
All our products are mindfully made without the use of additives, fillers and binders, and free from adulteration (adding lower quality extracts to reduce costs).
The daily dose of Moringa Oleifera is 3 capsules a day (1800mg) to be taken before the main meals. Clinical studies describe the benefits of this supplement for doses ranging from 420 mg to 2000mg daily, to be adjusted according to age, condition or disease and the extent to which it occurs.
Those who practice a competitive sport or who are subjected to periods of great stress and fatigue can take up to 5 capsules a day (3000mg). Through Moringa, these people can meet their needs for vitamins, mineral salts and proteins needed to achieve high yields or to increase stress tolerance.
The capsules can be opened easily and the powder can be mixed in hot water or added to drinks and food, such as fruit juices, smoothies, milk and yogurt, but also to succulent hot dishes, such as soups, curry dishes and broths , or even used to prepare bread or any type of cake, without the active ingredients losing their properties. Moreover, mixed with water, it can be applied locally on the skin to attenuate the skin spots and stimulate the healing of wounds, warts and bites.
MINDFULLY HARVESTED, SUSTAINABLY PRODUCED

Quality ingredients begin with pure raw materials. TRIIBE sources its Moringa from NP Nutra, whose R&D team sources the most potent ingredients from all corners of the globe for their potential health benefits. This ingredient is part of the Triple-T Verification® program and includes regular audits to verify traceability and approve suppliers as qualified manufacturing partners.
BEYOND JUST MEDICINAL HERBS
We performed an Exhaustive Research to Find the Most Beneficial Ingredients
Supported by Science.
We use specialized, premium ingredients to ensure products flow properly through manufacturing equipment. Also, our manufacturing unit of is pharma-grade, with clean room facilities using world-class production and quality assurance processes. We go above and beyond standard testing protocol to guarantee that the product has the accurate potency, ingredients free of contaminants such as Mold, bacteria and salmonella, as well as testing every single ingredient for Heavy metals.
The manufacturing unit of Tribe Organics is stablished in the USA. We adhere to the Good manufacturing practice guidelines regulated by the FDA, also known as GMP. In addition to the standard FDA guidelines, our manufacture is third-party certificated, ensuring the quality and safety of the products, also tested for heavy metals and microbiology.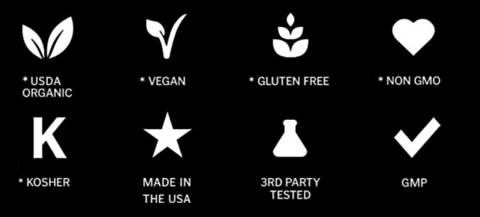 * These claims are related to the ingredient
With a bad case of mold poisoning and looking for numerous different natural supplements to cure me, Moringa came up as a powerful all around immune support (anti-inflammatory agent and packed with antioxidants, vitamin C etc). I was looking for a product that was easy to swallow, with a high enough dose to be able to take twice a day. After reviewing numerous products I chose this one and it hasn't disappointed! Have started getting out of the woods with the dizziness, and brain fog and feeling more energy. I'll be keeping this in my daily stack. Thank you Tribe Organics!
I have read a lot about moringa. the tree, the herbal benefits, the immune hosting powers. I purchased this product to see if it would do anything for me. There were no immediate results in the way I felt. However, over a couple weeks in, I noticed that I have more energy , focus and felt less tired. it wasn't any "aha" moment or anything like that, just a gradual lessening of fatigue and more energy. Also, during my weight training I felt much stronger. Then I ran out and couldn't afford another bottle. Thats when I really realized the benefit it had given me. Without this supplement , the fatigue came back full force! like I said there were no "aha!" moments but improved my daily quality of life.
I would highly recommend it to anyone just for the overall health improvement.
The effects of this Moringa do not appear on day one. You need to take it for a few days, and the effect appears gradually.vIt has curbed my appetite, and made me lose some weight.
I feel more focused, less sleepy and fast thinker. It has also helped prevent inflammation after a hard workouts. I will continue buying it, love the natural products from this brand !

I have bought Turmeric and Ashwagandha from Tribe Organics and I really like the quality of their products and customer service so I decided to give it a try. I am pleased to say that it gives me more energy and seems to help with inflammation as well. Great supplement at a reasonable price.
BEYOND JUST MEDICINAL HERBS
When it comes to dietary supplements, there is a major problem with the way most are being produced. Most Dietary supplements contain harmful substances, such as magnesium stearate or silicone dioxide and a long list of others. These added ingredients are used by most manufactures in order to speed up the manufacturing process and save money at the expense of the consumer's health. Yes, you heard me right. Dietary Supplement Companies are putting your health at risk so they can maximize their profit margins.
In addition to these harmful excipients being added during the manufacturing process, recent studies and close examination of many supplement brands has shown that the potency and dosage that are listed on the supplement facts are not always what you are getting.
With TRIIBE ORGANICS, you can rest assured that our products are 100% free of any harmful additives and guaranteed to deliver the listed ingredients and potency, without putting your health at risk.
Our purity process ensures that you are getting exactly what you are promised. We are willing to significantly increase production times and not cut corners to save on production costs.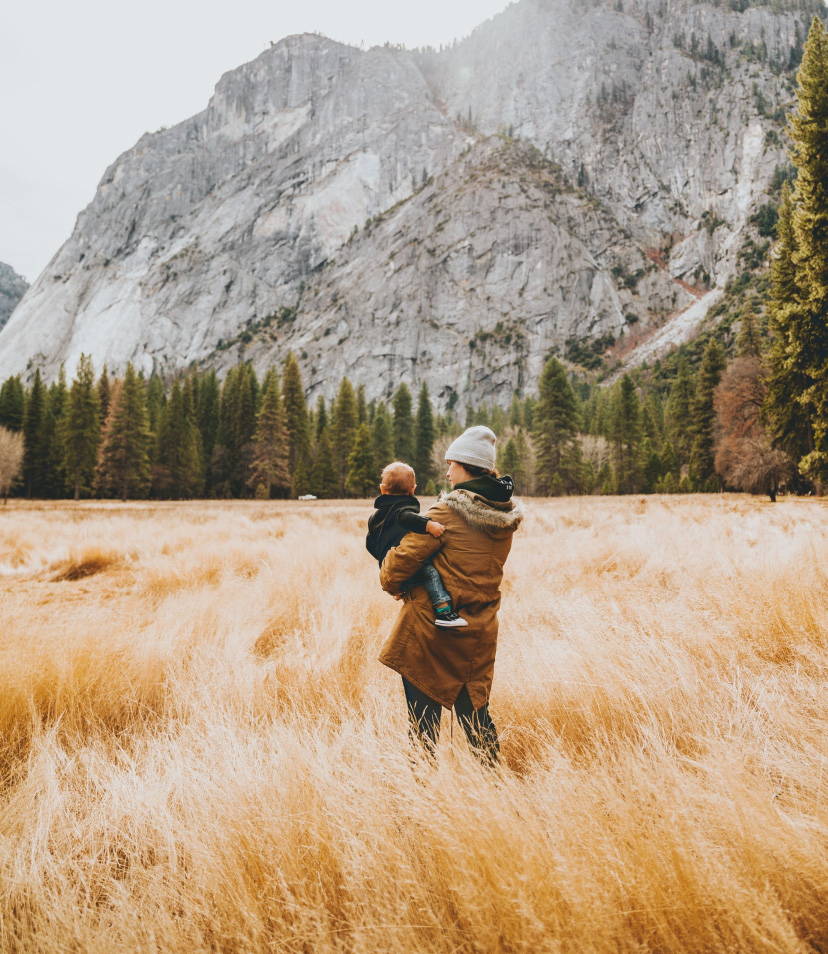 FREQUENTLY ASKED QUESTIONS
What time of the day is best to take Moringa?
What time of the day is best to take Moringa?
When you take Moringa in the morning, you're priming your body for a healthy day and giving it the building blocks it needs to keep your energy levels high all day long. Conversely, when you take Moringa before bed, you're giving your body fuel and nutrients it needs to sleep well.
Do I need to take Moringa with food?
We recommend you take it however you'd like. Moringa can be taken on its own, on an empty stomach, or on a full stomach. It can be taken with food, or without. It's entirely up to you. It is mainly personal preference and listening to how your body responds to the supplement.
What is the right dosage for me?
We recommend you take 2-3 Moringa capsules a day.
Are there any side effects I may experience?
Moringa powder comes from the leaves of the Moringa Oleifera tree. It has been used to detox the body in Ayurvedic medicine and is high in fiber. Because of this, it's important to start with only the recommended dose taken in capsules or added to your dish or smoothie, and see how your body responds.
What does Moringa taste like?
If you decide to open the capsules, you will notice Moringa powder has a deep earthy flavor, similar to that of Matcha (green tea). This flavor pairs well with fruity smoothies, or savory dishes like curries, sauces, and stir-fries.
Can I take Moringa while pregnant or breastfeeding?
Moringa is used by new mothers for breastfeeding because it increases the quality and nutritional quantity of breast milk. In earlier stages of pregnancy, we recommend consulting your physician or a health professional.
The Fifth Chakra, Vishuddha, is the first of the three spiritual chakras. It is the home of our creative self-expression, communication and authentic identity. To be open and aligned in the fifth chakra is to speak, listen, and express your truth.
Work on the lower chakras will help prepare you for this level of communication. For example, when you align the first and second chakras, it helps with overcoming fear. Opening the third chakra helps you to feel your personal power and have the confidence to express yourself. Knowing what's in your heart comes when you align the fourth chakra. Then, when it comes to verbalizing your needs, desires, and opinions you're better able to determine how to be truthful to yourself and others.
Authentic expression is not something that comes easily. There's a delicate dance between saying what you mean and staying tactful or diplomatic. Often it's easier to say what the other person may want to hear instead of speaking your truth. Fear of not being accepted, or judgment from the other may hinder your truthful verbal expression. If your throat chakra is blocked, frequent headaches, tension in your jaw, teeth grinding at night, sore throats, if you find yourself frequently interrupting others during conversations and a lack of focus on the topic being discussed, lying, shyness, gossiping, manipulating what you heard others say, low self-esteem, and compulsive eating.