MADE FOR THE PACE
OF MODERN LIVING
TRIIBE ORGANICS mindfully produces the highest quality herbal supplements from ancient traditions for the pace of modern living.
But don't mistake us for a supplement company.
TRIIBE is the drumming. The heartbeat. The adventure that calls you forward into the real. The genuine. The true. The life you've always been meaning to live.
The Explorer & the Magician.
"It was a gray, mid-afternoon in New York City. I had spent all night spinning tracks at a club in Williamsburg. My throat was sore. My ears were ringing. There was an empty flash of light whenever I closed my eyes. From the outside, I looked to have it made. Established career. Nice apartment in a world-class city. But this wasn't my life. It was someone else's. I'd just suddenly woken up inside it. In a world awash in noise, Victor and I started TRIIBE to keep us tracking to what's important: awareness, balance, and performance."
- Eduardo Oliver | Mindful CEO, volcano seeker.
"My life started once I decided to quit. As an engineer at one of the world's largest construction companies, everything I had done up until that point was about making it. Schools. Exams. Networking. By every worldly measure, I'd succeeded. Just not in the one area where it counts. A horrific car accident allowed me to realize that I'd been living someone else's life. And now there was no choice but to understand what it meant—for me—to be alive. Eduardo and I started TRIIBE to give people the tools, the encouragement, and the support necessary to retain the integrity of your true direction."
- Victor Galan | Soulful COO, world traveler.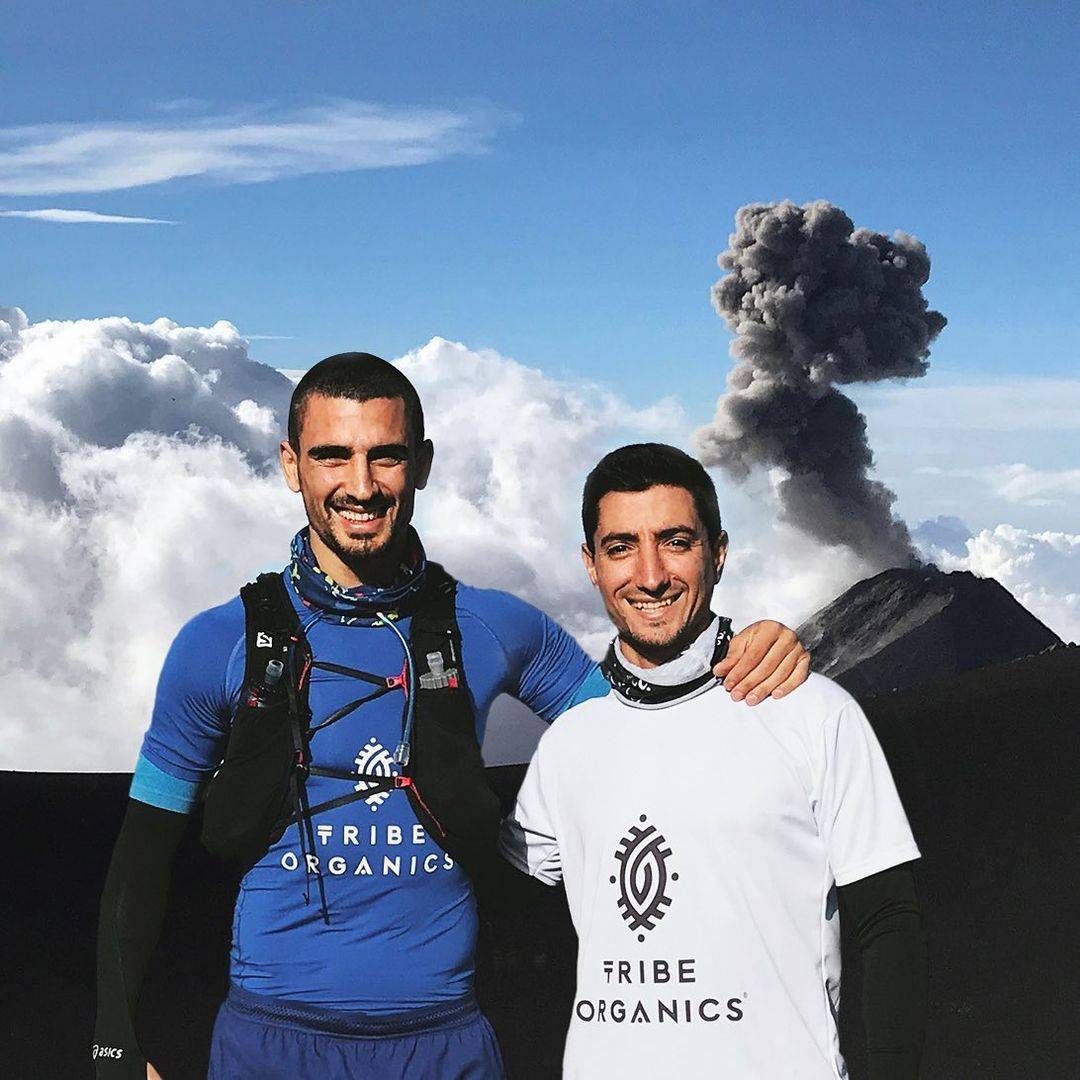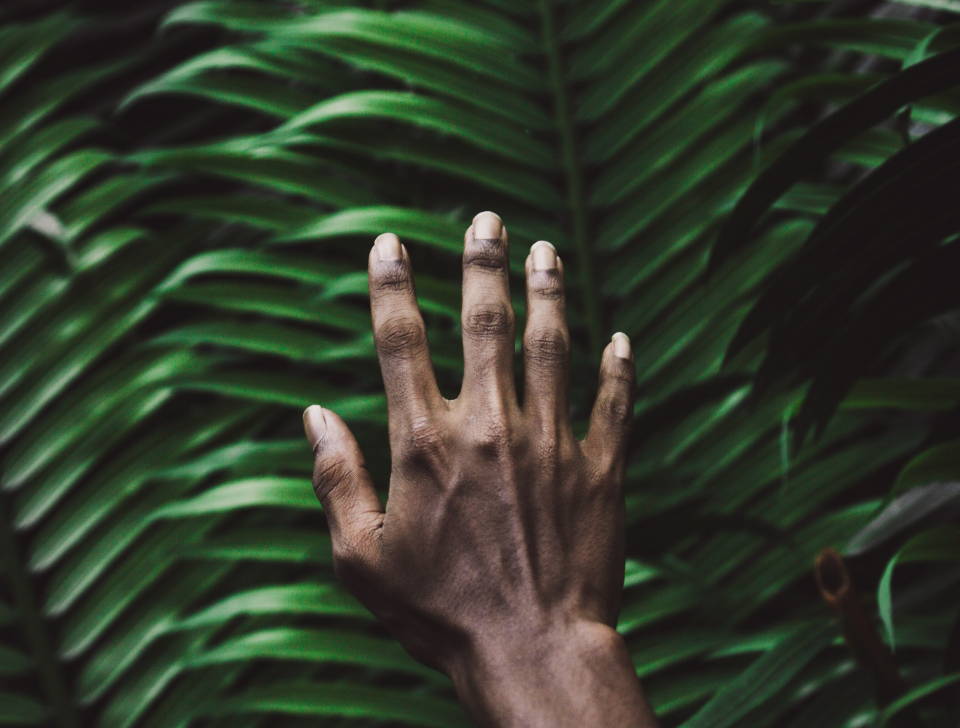 We don't believe in supplements. A "supplement" denotes a lack, something amiss in you. We believe you're always exactly as you should be. The reason you might not always feel that way is because of the external static—the media, politics, and technologies that are so out of whack.
As the world drowns in the noise of itself, your TRIIBE keeps you tracking to what's important—giving you the tools, the encouragement, and the support to retain the integrity of your true direction. Awareness. Balance. Essence.
We're currently looking for warriors to help amplify our message. You ready?
From the Sanskrit words "ayur," meaning life, and veda," meaning knowledge, Ayurveda is the science of life based on the Vedas, the Hindu books of knowledge and wisdom. More than four thousand years old, Ayurveda is perhaps the most complete system of living, embracing not only medicine, but also philosophy, psychology, lifestyle, and health.
Ayurveda is a holistic science of health, focusing on maintaining a physically and emotionally balanced state. Ayurveda began about 5,000 – 6,000 years ago when Indian monks were looking for new ways to be healthy. Revering their bodies like temples, the monks believed that preserving their health would help them meditate and develop spiritually. Over thousands of years of observations, they gathered all their conclusions and advice and preserved it for future generations. This collection of knowledge came to be known as the "science or knowledge of life."
In Ayurveda, every individual is unique and there is no diet or lifestyle routine that works for everyone. Prevention is key. Ayurveda focuses on providing specific advice and guidance on how to maintain physical and emotional health. Food and lifestyle routines are considered the most important medicine. If you come to an Ayurvedic doctor with a complaint, you are more likely to leave with a recipe than with a prescription for pills.
And it's from this ancient wisdom that TRIIBE makes its products.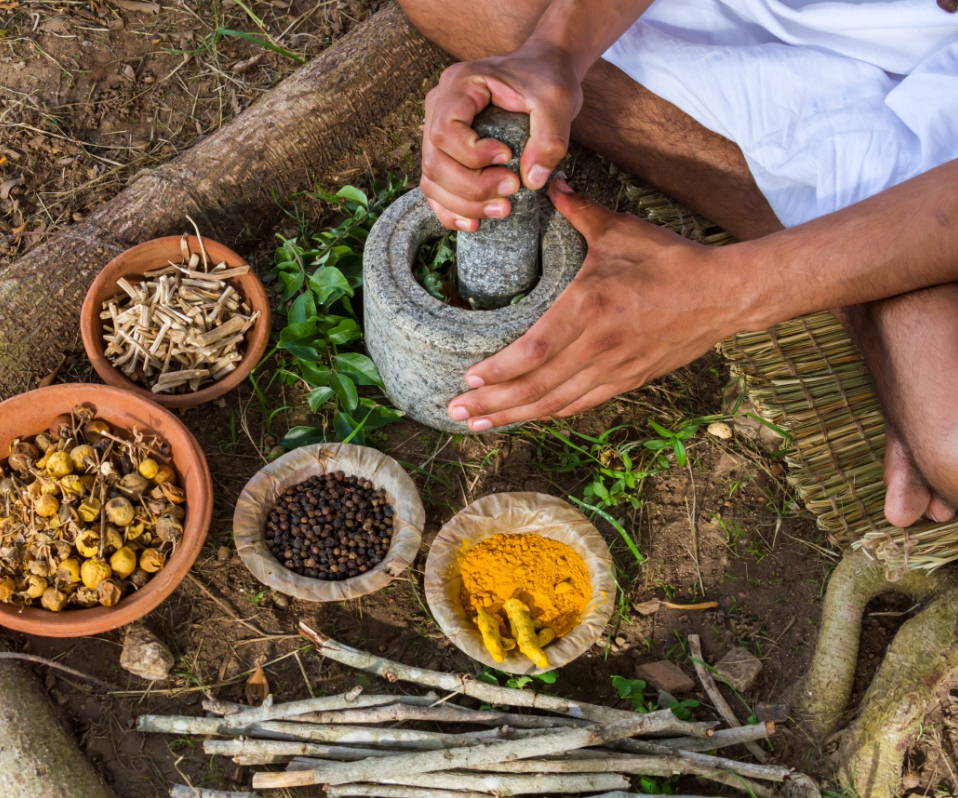 Service to All
Integrity
Full Commitment to Quality
Love and Respect to Mother Nature
Being True to Who we Are
Our wish is to help educate these values to our planet's future inhabitants and everyone else in conscious ways by providing organic products that are derived sustainably to enhance our mind, body, and inner energies. To help make all the members of TRIIBE enjoy the greatest adventure of all: Life.