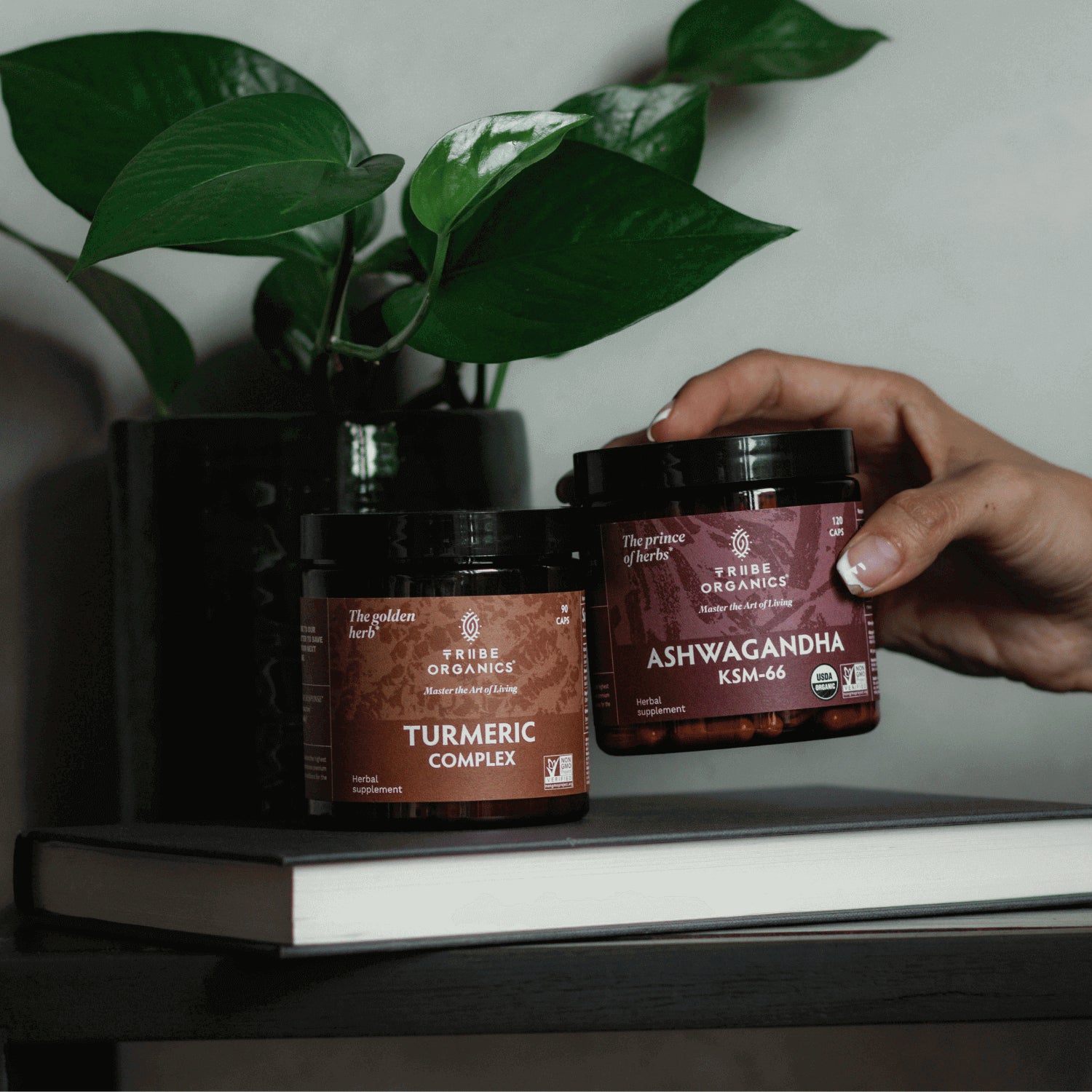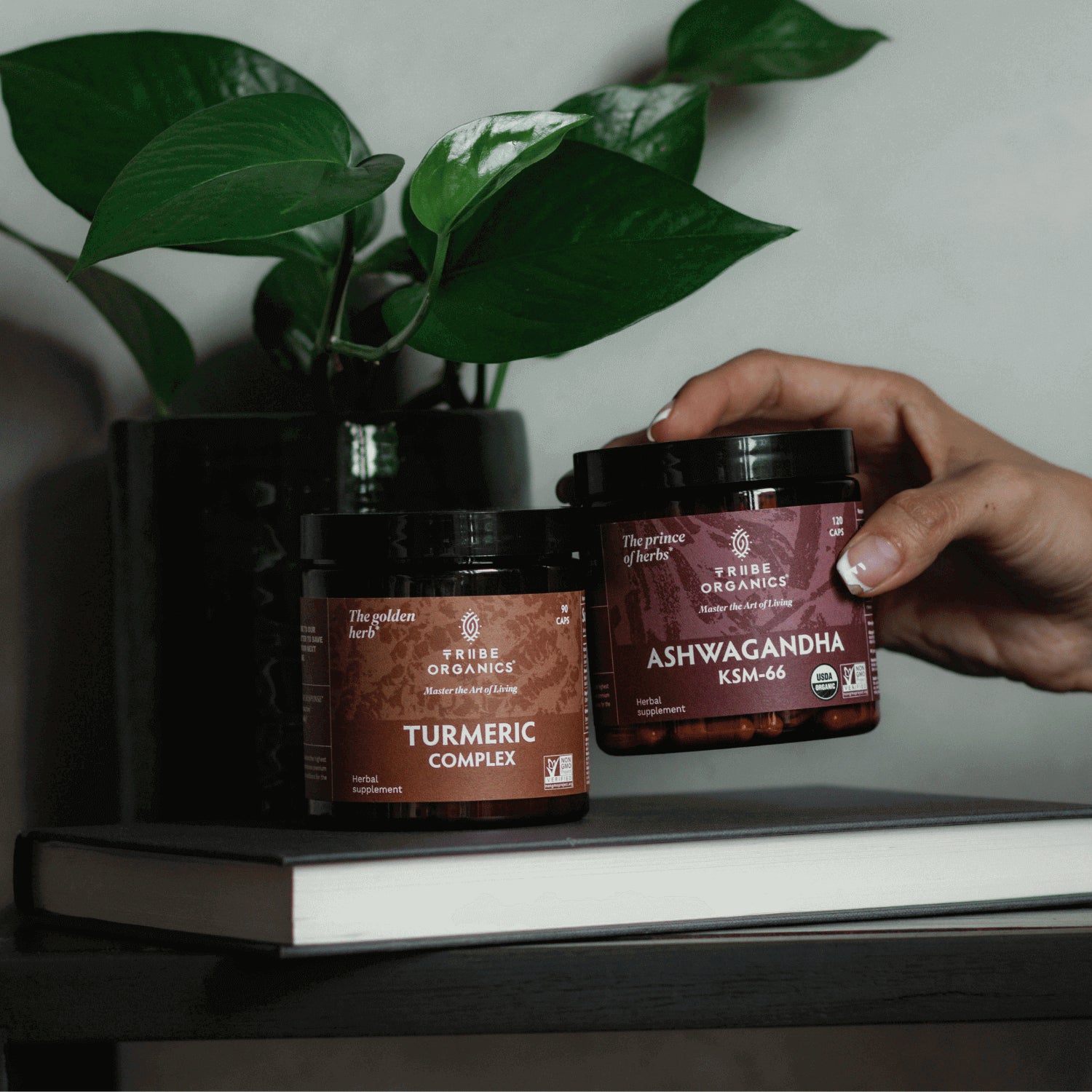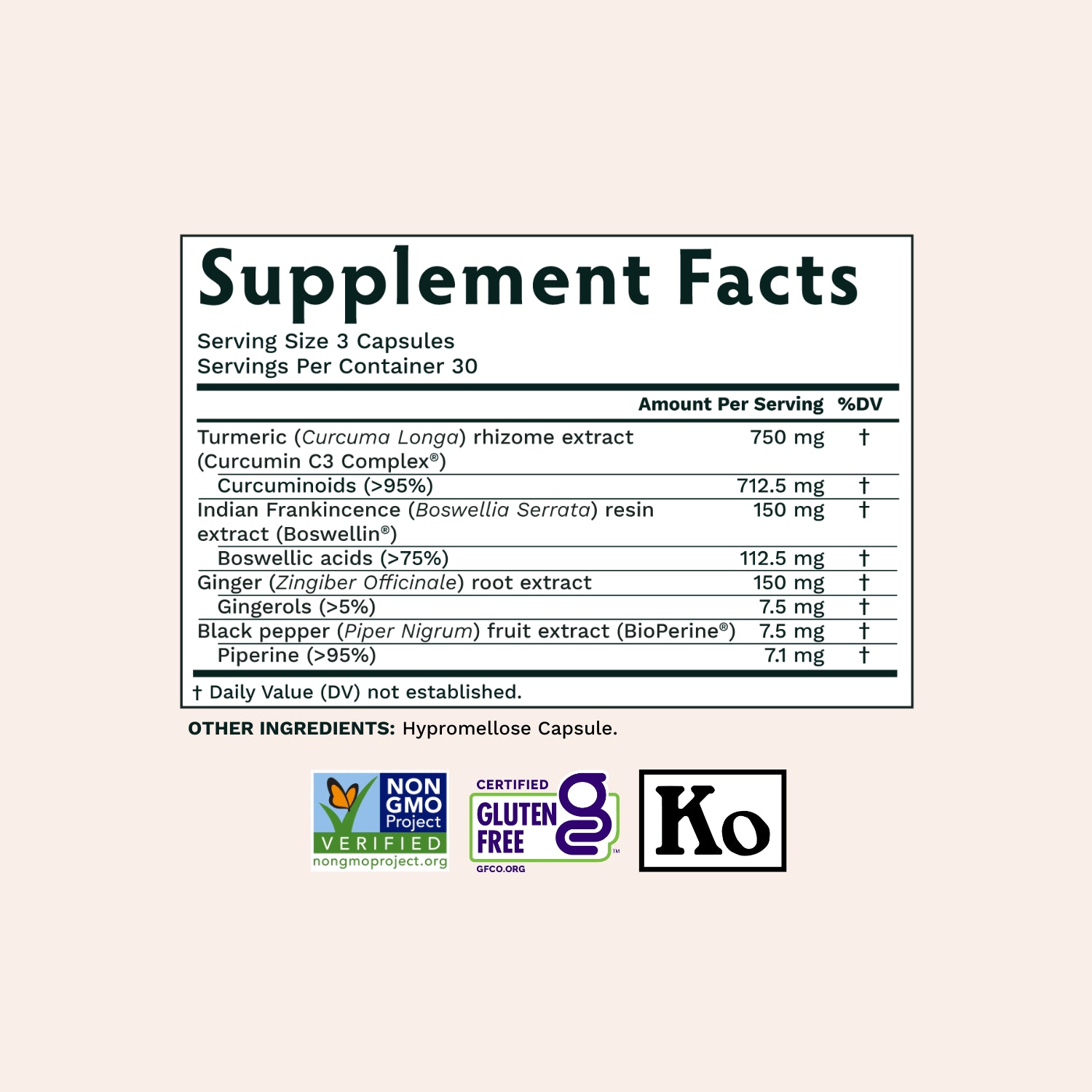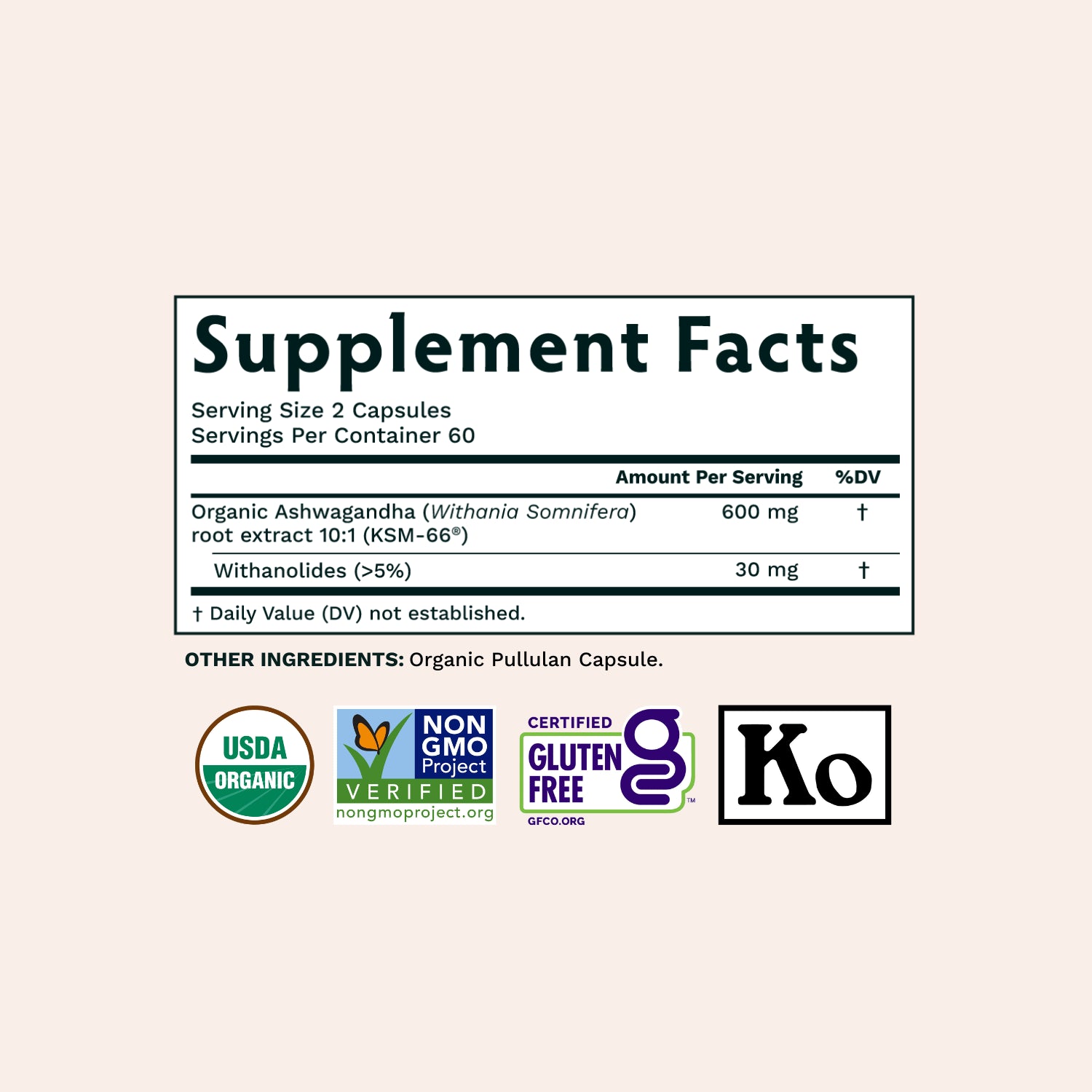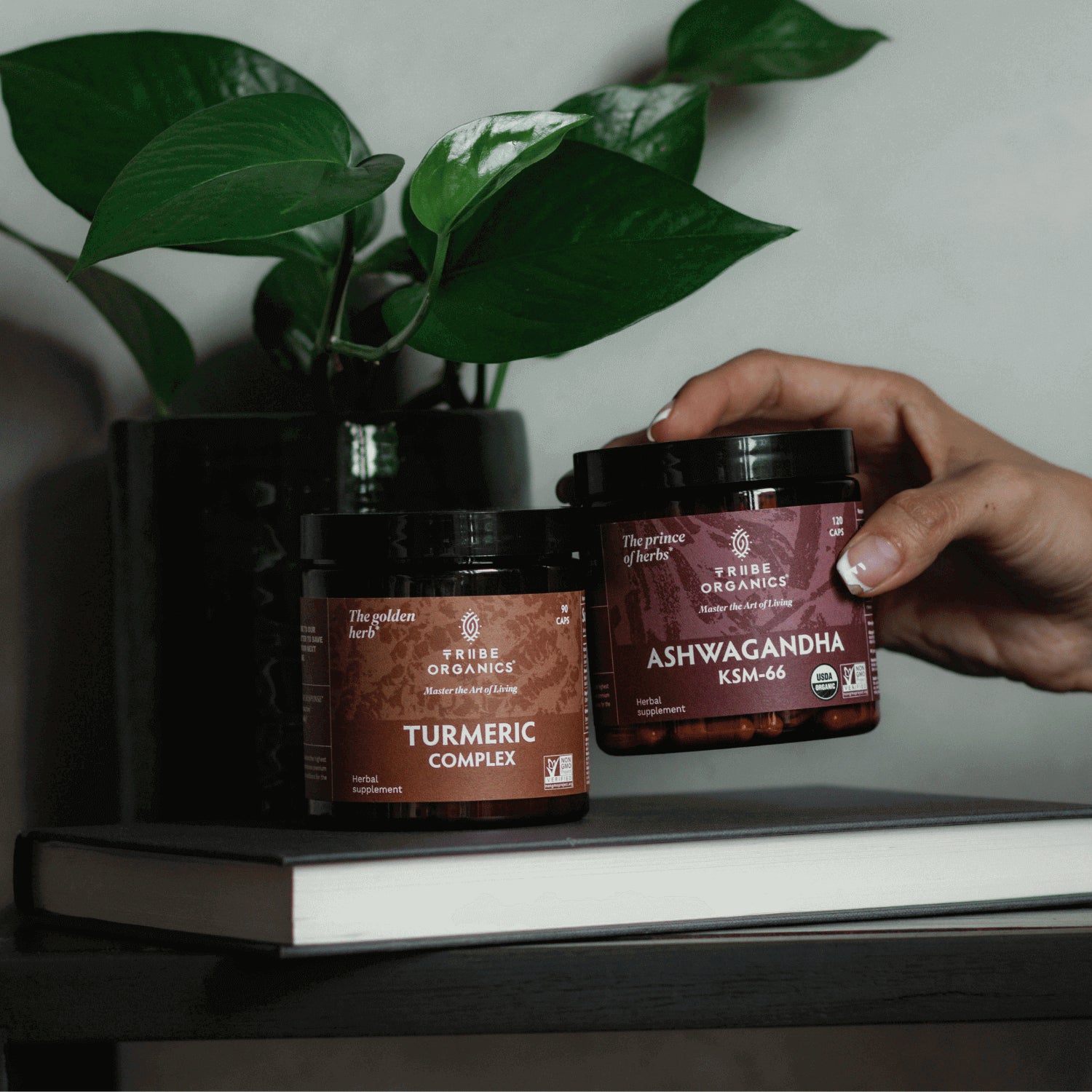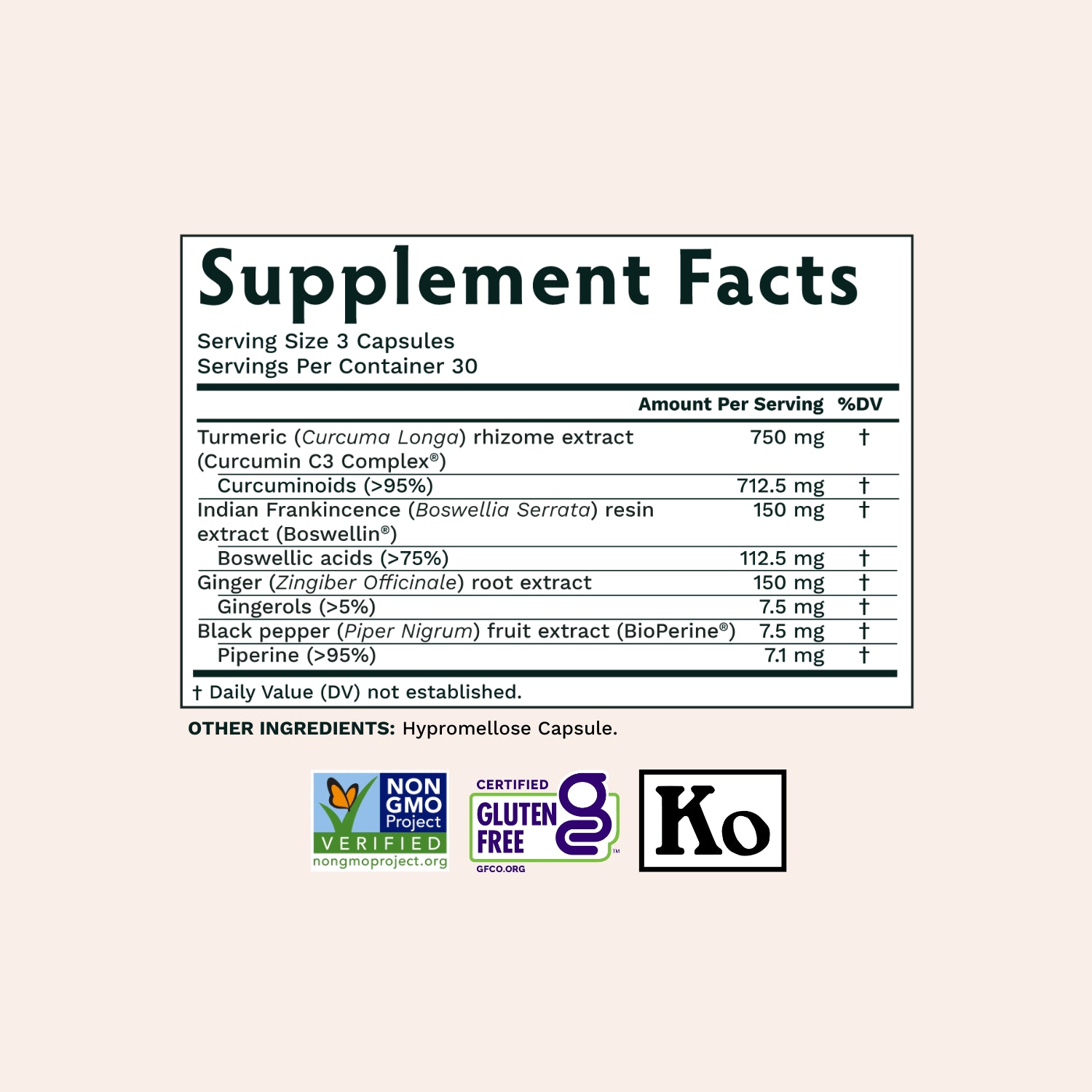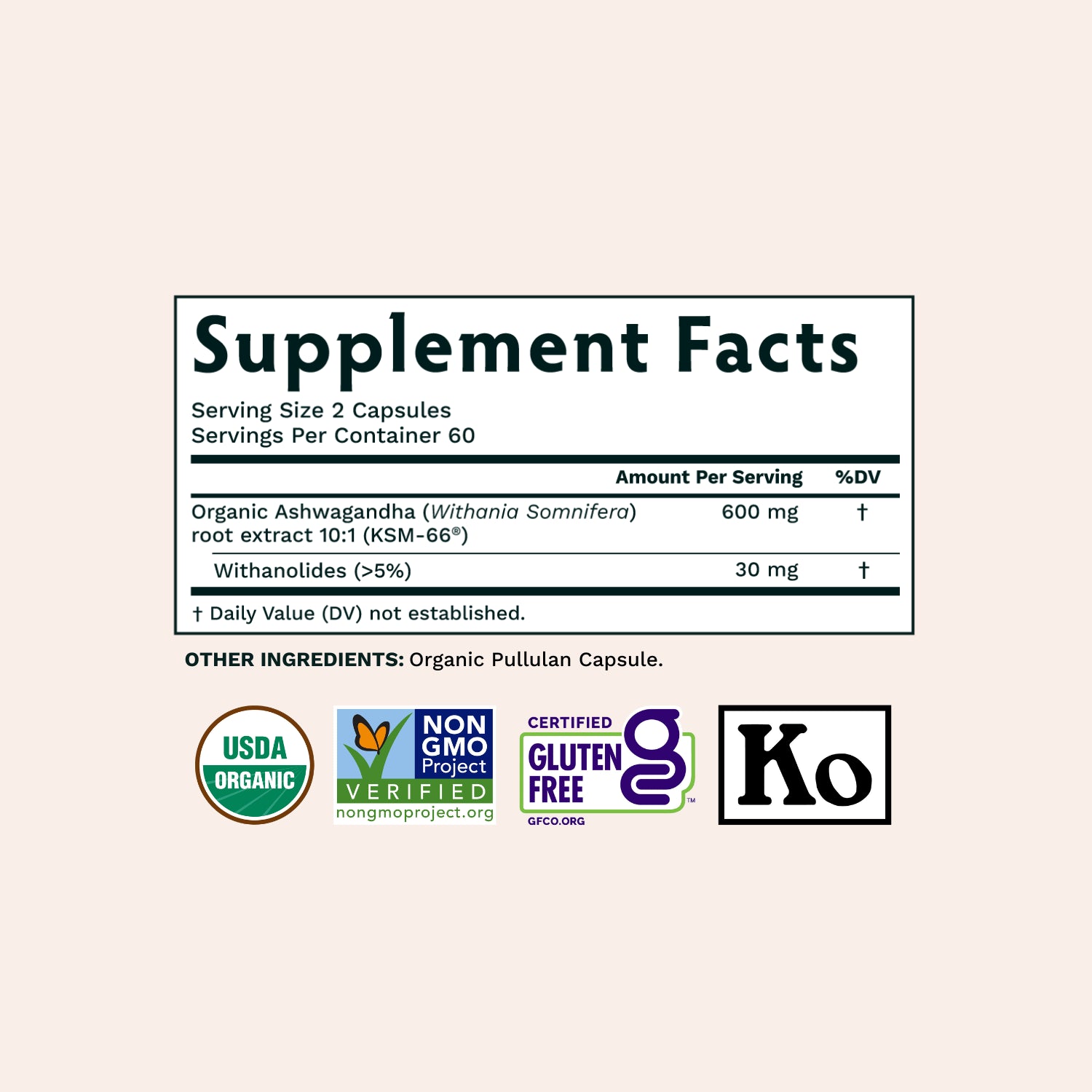 Balance Duo
Achieve every last goal with the balance you've been searching for with Turmeric and KSM-66 Ashwagandha. The ultimate energy & mood boosting team.
Regular price
Sale price
$70.24 USD
Unit price
per
What's Included:

- Turmeric Complex- 90 Capsules
- Ashwagandha KSM-66 - 120 Capsules
Made in USA with globally sourced ingredients
Third-party Lab Tested
Ethically grown and sourced
No harmful additives or preservatives
Recyclable
Made in USA with globally sourced ingredients
Third-party Lab Tested
Ethically grown and sourced
No harmful additives or preservatives
Recyclable
OVERVIEW
Turmeric Complex & Ashwagandha KSM-66
We've bundled our best stress-fighting products made up of adaptogenic herbs to help bring whole-body balance and stress relief. Allow your body to adapt more easily to stressful situations by curbing occasional anxiousness. Help support the body's response to external stressors, balancing stress hormones and cortisol.
Turmeric Complex is a potent anti-inflammatory and anti oxidant, Strengthens cardiovascular wellness and memory. Just like Boswellia, Turmeric is enhanced with BioPerine from black pepper and the calming properties of root ginger extract.
Ashwagandha KSM-66 Full-Spectrum battles away the stresses and anxieties that the speed of the modern world brings into your life and mind. Clinically proven to reduce those shakey symptoms by up to 70%. Your mood, energy levels and quality of sleep need to prepare for rejuvenation.
The blend is a whole body helper, shielding the liver from toxic compounds, aiding the cardiovascular system and strengthening memory. A powerful feel good supplement, for the body, the mind and the mood.
Not to mention the other benefits; calming the mind, reducing swelling, fighting insomnia, lowering blood pressure and (if that wasn't enough) boosting the immune system.
It's no wonder these two play so well together, it's like they were made for each other. Either way, this bundle was definitely made for you.
Dosage
Turmeric Complex & Ashwagandha KSM-66
KSM-66 Ashwagandha:
Serving Size: 600mg / 2 capsules
Recommended Dose: Take 2 capsules daily.
Turmeric Complex:
Serving Size: 1050mg / 3 capsules
Recommended Dose: Take 3-4 capsules daily.
Natural supplements are designed to add to the already balanced and healthy lifestyles and diets. Variety is really the color of health. Vibrant meals, activities and lives are the best medicine and herbs, mushrooms and roots are just a part of that.
We recommend a two week trial run.
Every body is different and every lifestyle has its strengths and its not so strengths. By giving this supplement two weeks as a part of your routine you can get to know each other and then decide whether or not you're a good team.

We may not be able to sell you a miracle cure but when you make long lasting changes to your lifestyle, well, that's kind of magical isn't it?
Following traditional Ayurvedic methods, we suggest taking the products for 2-3 months and then pause for a few days to give the body rest.
Taking inspiration from the wisdom of ancient natural healing is an important way to make sure that the planet is able to nurture our bodies and our minds. That being said, there are some conditions that might just need a doctor. So, If you are pregnant, nursing a baby, or have a chronic medical condition, such as, diabetes, hypertension or heart disease, be sure to consult your doctor or family physician before purchasing or taking any supplement.
Duality forms the whole, you hold the power of balance
Duality forms the whole, you hold the power of balance
The body and the mind support one another in the endeavors you face throughout life. The hardships and the greatest victories are to be endured, enjoyed and learned from. All of which require balance. The combination of Ashwagandha KSM-66 and Turmeric Complex nurture the interconnected halves of the human experience at once. Calming the mind, easing the spirit and easing strain on the body. The Balance Duo solders these parts of you together, yin and yang.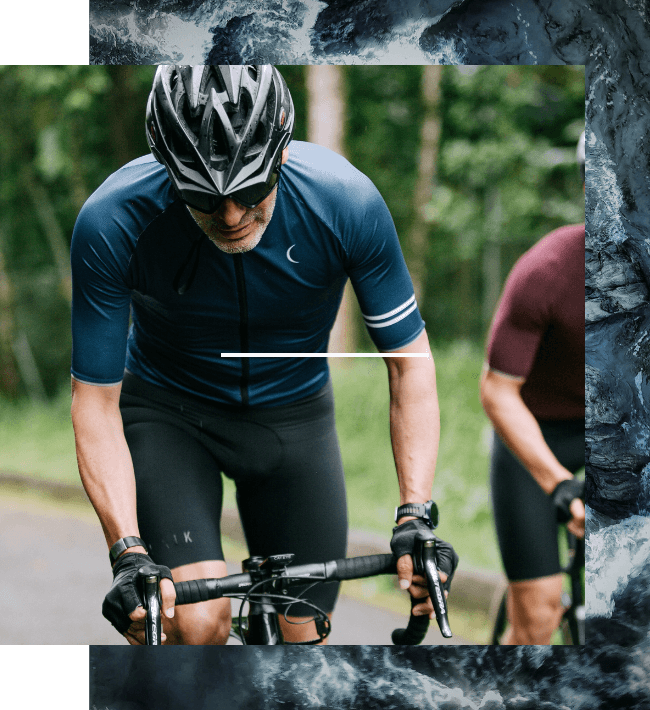 WHAT OTHER CUSTOMERS SAY
Very good
Works good on nerves & knee
Hello Barbara, thank you for sharing the experience with us and being part of our TRIIBE. We hope our products continue to help you feel good!
Excellent! I'm about to buy again...
Ashwagandha has had a *dramatic* positive effect on my mood and mindset. I have literally been telling everyone I know about it. And turmeric has dramatically decreased my post-menopausal joint pain. Heartily recommend both!